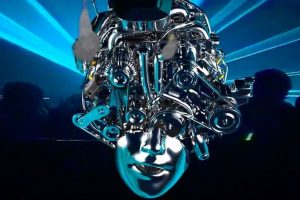 Events
Sugar Mountain
Sugar Mountain explores work by Mike Ballard, Thomas van Linge, Samuel Padfield, Anna Reading, Catriona Robertson and Christopher Stead in response to the transitory space that The Silver Building affords.
The work has echoes of processes, transformation of materials and of value - shifting boundaries in an attempt to make sense of what appears at first sight to be an inhuman environment.
The title is a nod towards Silvertown's industrial past and changing community – that once revolved around the Tate & Lyle sugar factory - and how it endures today as a hinterland in a state of flux; that is perpetually unfolding. Each artist's work features elements of existing in a comparable state of movement - deconstruction for reconstruction - work that is evolving with no definite end point.

Silvertown and The Silver Building, which as a result of planned obsolescence, will soon cease to exist in their current state and enter a new stage of alteration. In the context of the slow disappearance of the industrial activity in the area, productivity is replaced by the looming growth of empty luxury developments. Under the shadow of the tired looking New Labour vanity project of the Millennium Dome, The Silver Building is a liminal space that retains energies and stories from each chapter of its development.
For your visit
Outdoors
Thames Barrier Park
This dramatically-landscaped park is the best place to watch the Thames Barrier in action.
Outdoors
Lyle Park
It's easy to miss Lyle Park's narrow entrance, but its triangle of green with a river view is worth exploring.
New Arrival
Food & Drink
The Windjammer
The Windjammer is a stunning pub with a big focus on fresh, seasonal food, a community atmosphere and exceptional service.