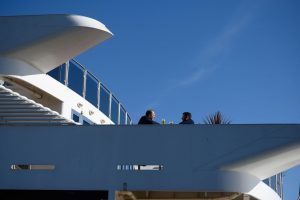 Art & Culture
Sunborn Sunday Movie Club
These screenings on board Royal Victoria Dock's luxury yacht are a real treat. Expect afternoon tea, Champagne tasting, and a list of classic films to suit every taste, from 28 Days Later to Bridget Jones's Diary.
With tickets at £50 per person, the Odeon this isn't — instead it's an afternoon to remember.
Here's the full programme:
2 June, Sense And Sensibility
9 June, A Fish Called Wanda
23 June, 28 Days Later
30 June, Wimbledon
7 July, Pride
21 July, The King's Speech
28 July, Bridget Jones's Diary
4 August, Shakespeare In Love
18 August, The Italian Job
25 August, The English Patient
1 September, Sliding Doors
8 September, Atonement
22 September, Pride & Prejudice
29 September, Dr No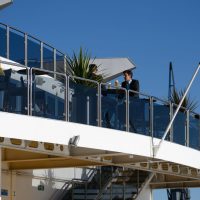 For your visit
Activities
London Royal Docks Open Water Swimming
Swim outside year round against the historic backdrop of Royal Victoria Dock. Safety tagging included.
Places To Stay
Good Hotel London
This floating hotel is also a not-for profit organisation that invests in the local community.
Food & Drink
ZeroSette
Authentic Italian near the ExCeL, with a touch of flair.