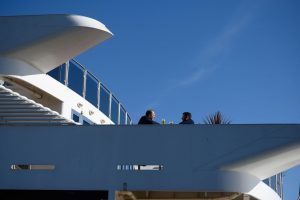 Art & Culture
Sunborn Sunday Movie Club
These screenings on board Royal Victoria Dock's luxury yacht are a real treat. Expect afternoon tea, Champagne tasting, and a list of classic films to suit every taste, from 28 Days Later to Bridget Jones's Diary.
With tickets at £50 per person, the Odeon this isn't — instead it's an afternoon to remember.
Here's the full programme:
2 June, Sense And Sensibility
9 June, A Fish Called Wanda
23 June, 28 Days Later
30 June, Wimbledon
7 July, Pride
21 July, The King's Speech
28 July, Bridget Jones's Diary
4 August, Shakespeare In Love
18 August, The Italian Job
25 August, The English Patient
1 September, Sliding Doors
8 September, Atonement
22 September, Pride & Prejudice
29 September, Dr No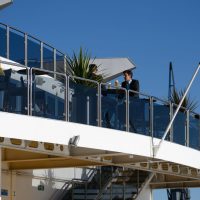 For your visit
Food & Drink
China Palace
Dim sum, karaoke, and tradition Chinese cuisine next to the ExCeL centre.
Art & Culture
The Line
Sculpture trail leading from the O2 to the Queen Elizabeth Olympic Park via Royal Victoria Dock.
Food & Drink
Heroica Lounge
It's a bus, it's an Italian restaurant; you decide whether to order pizza or pretend to drive.