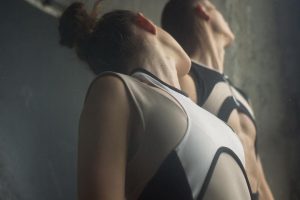 Events
Syntrex presents: P L A C E S / / 2
Syntrex is a London-based multimedia art collective dedicated to fusing experimental sound, moving image, choreography and technology. Using the brutalist and modernist architecture of the Silver Building in East London, SYNTREX presents P L A C E S / / 2. This innovative, immersive, multi-sensory event explores the relationship between experimental electronic music, visual art, and physical movement.

With support from:
Malthus (live)
Jaeho Hwang (live a/v)
Pharaoh Black (DJ set)
For your visit
Outdoors
Lyle Park
It's easy to miss Lyle Park's narrow entrance, but its triangle of green with a river view is worth exploring.
Business
Waterfront Studios
Tucked under Silvertown way, England's first flyover, this business centre has been offering office and light industrial space since 2003.
New Arrival
Art & Culture
The Silver Building
Once the offices of Carlsberg-Tetley, this concrete block now offers workspaces to dozens of creative businesses. Look out for their regular events and exhibitions.