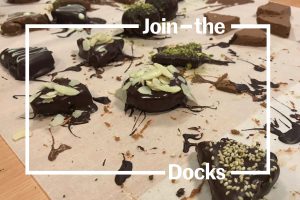 Truffle Making: Bean to Bar to Brain
The Well-Bean Company invites you for an evening of truffle making. In this fully interactive and immersive experience you will learn about the impact food has on our mood and get chocolatey with delicious truffle making. All recipes are plant-based, so vegans can enjoy them as well as everyone else.
For your visit
Activities
NASSA Sport
Community basketball club for 8 to 18 year-olds from Newham, in partnership with UEL.
New Arrival
Art & Culture
RAW Labs
Sample an impressive range of art events and workshops, or just the great coffee, at this Bow Arts caff.
Activities
SportsDock
State-of-the-art UEL sport facilities, offering martial arts, table tennis, badminton, and more.