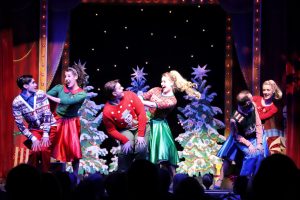 Events
Vincent's Jinglebell Christmas!
Come and celebrate the festive season! "Words really just cannot describe how totally fabulous this show is. Christmas just isn't Christmas for me without our trip to Brick Lane Music Hall."
For your visit
Activities
NASSA Sport
Community basketball club for 8 to 18 year-olds from Newham, in partnership with UEL.
Food & Drink
Heroica Lounge
It's a bus, it's an Italian restaurant; you decide whether to order pizza or pretend to drive.
Food & Drink
Cafe Bonane
Down-to-earth cafe serving fried breakfasts and hearty lunches on the dockside.