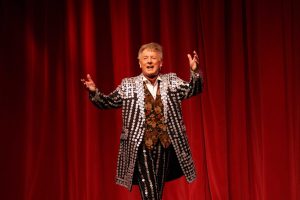 Art & Culture
Vincent's Jinglebell Christmas
It's beginning to look a lot like Christmas in Silvertown. Vincent Haynes, the brains behind Brick Lane Music Hall, presents this year's Christmas show. Accompanying this eccentric performance will be a three-course candlelit meal at evening performances, followed by music and dancing. By no means an understated event – get into the Christmas spirit at this proper East End extravaganza.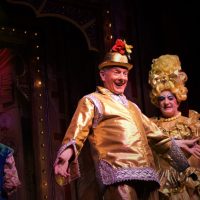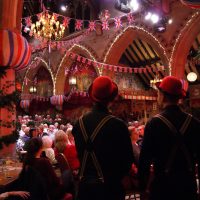 For your visit
New Arrival
Food & Drink
Triple Two Coffee
Located inside the Royal Wharf Clubhouse, Triple Two Coffee sits within the focal point for daily health and fitness classes, swimming and neighbourhood events.
Outdoors
Thames Barrier Park
This dramatically-landscaped park is the best place to watch the Thames Barrier in action.
Art & Culture
Brick Lane Music Hall
Music hall is a dying Victorian tradition, and this is historic hall is the only permanent venue for it that remains.