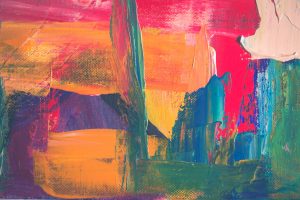 Art & Culture
Winter Screen-printing Workshop on Wheels
Gallery on Wheels is holding a free four-week course teaching traditional printing techniques. Come and make a colouring book, while learning design, screen-printing, and book-binding techniques. Adults and children alike (aged 10 and over) are welcome to join in, culminating in a group exhibition. More info here.
For your visit
Community
North Woolwich Library
This is more than a library; here you'll find a homework club, model railway society, and more.
Outdoors
Royal Victoria Gardens
These 19th-century pleasure gardens are still a delightful place to watch the river go by.
New Arrival
Food & Drink
The Snack Shack
Homemade cakes and hot food are on offer at this friendly and laid-back spot on St. John's Green.