People
At the London Otters Rowing Club, grab an oar and feel free
At the London Otters Rowing Club in Royal Albert Dock, Des Carter was charmed by the warm welcome of an inclusive LGBTQI+ community. Here, he tells us about joining the Otters and learning a new sport on the water.
The London Otters Rowing Club caught my eye with its unique selling point – it's the UK's LGBTQI+ inclusive rowing club. It was founded in 2014 by friends Grant Ralph and Warwick Lobban, who struggled to find a club that would allow them to develop their rowing skills while being openly gay.

The Otters club is located in Royal Albert Dock and has been based here since it was founded in 2014. What began as a small club grew to its current size of 140 members, demonstrating the importance of a club that created both opportunity and community for LGBTQI+ people.
While the Otters has a focus of inclusivity for LGBTQI+ people, it is open to all regardless of age, gender identity, or sexual orientation. Beyond that, it welcomes all shapes, sizes and skill levels to their Learn to Row course, meaning you don't have to pass an intimidating physical test to be able to join.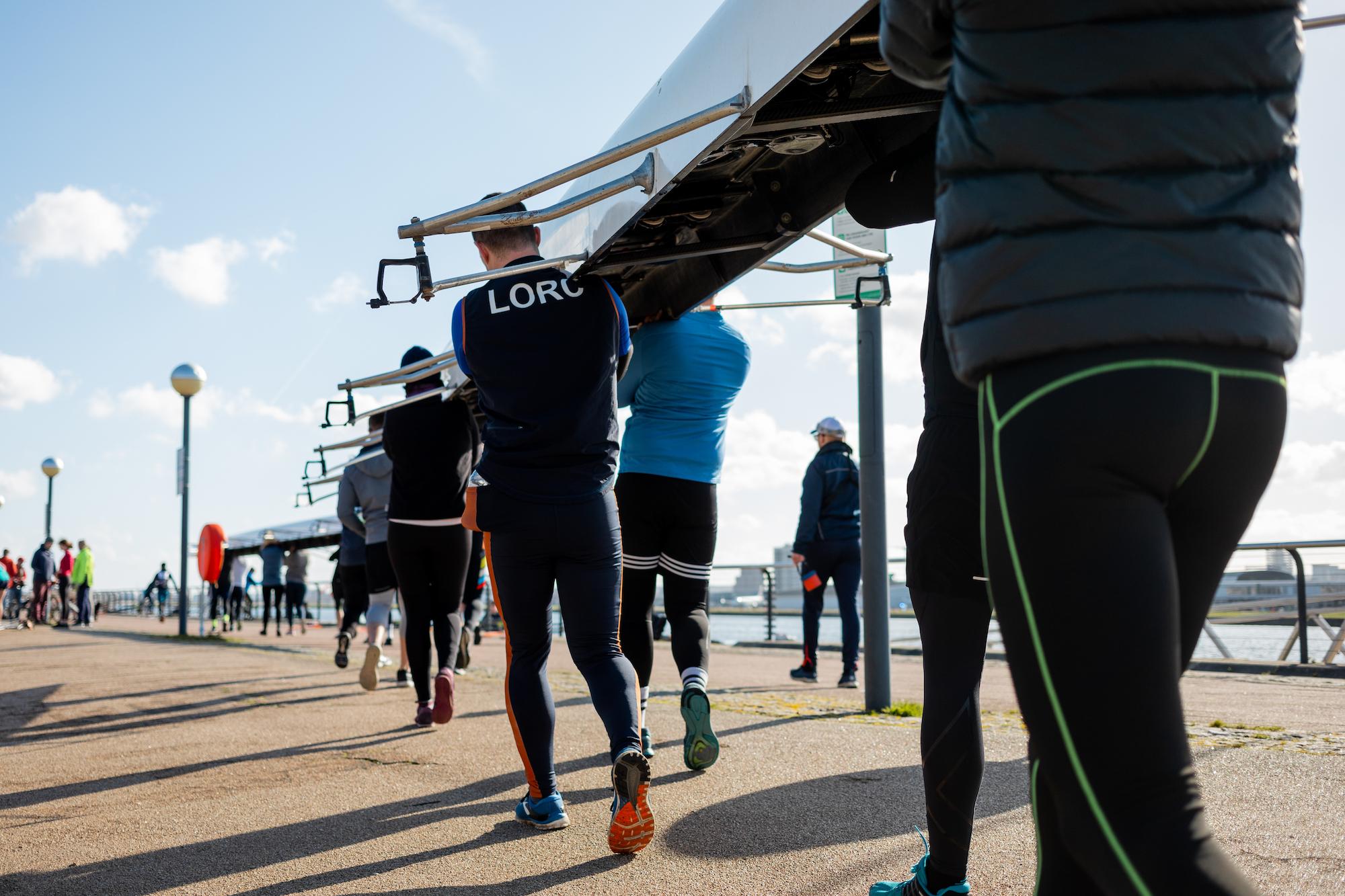 Becoming an Otterpup
I secured a spot on the Learn to Row course earlier this winter, becoming what's affectionately called an Otterpup. The course runs several times throughout the year, but it is extremely popular and getting a spot is akin to securing a ticket to Glastonbury. To find out when the next cohort runs, you first have to register on their website and join the waitlist of 1,500 interested participants. After several previous unsuccessful attempts, I noticed that the Otters social media provides tips on how to optimise your chances of success and as luck would have it, I soon landed a spot as one of the 16 people to make it onto the 27th Otterpups crew.
Having only really visited the ExCeL Centre in the Royal Docks before, I was amazed to learn that we have such a beautiful rowing course within the city. Alighting at Royal Albert DLR station, there's a lot of activity on and by the water. You're immediately greeted by the London Regatta Centre, before arriving at the 2,000 metre Olympic-standard rowing course that's home to the Otters, several other rowing clubs, as well as canoeing and dragon boat racing.
Rowing in the Royal Docks is a truly unique and beautiful experience. With views of the Canary Wharf skyline, double-decker buses driving over the bridges, the cable car reflecting sunlight in the distance, DLR trains whizzing past, and planes landing and taking off from London City Airport, it feels incredibly urban. And yet once you're on the water, you also feel a million miles away.
Rowing in the Royal Docks is a truly unique and beautiful experience. It feels incredibly urban, and yet once you're on the water, you feel a million miles away.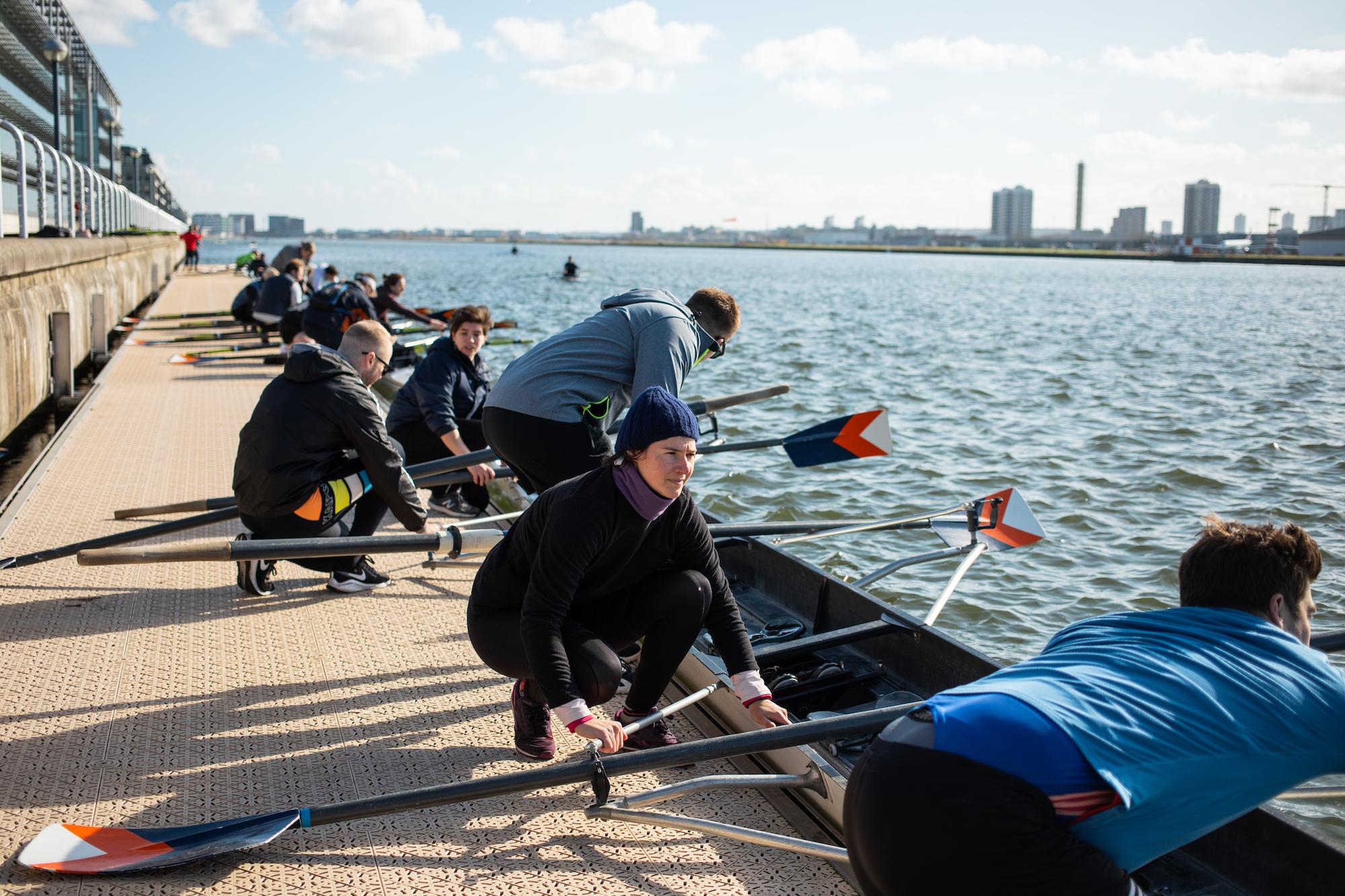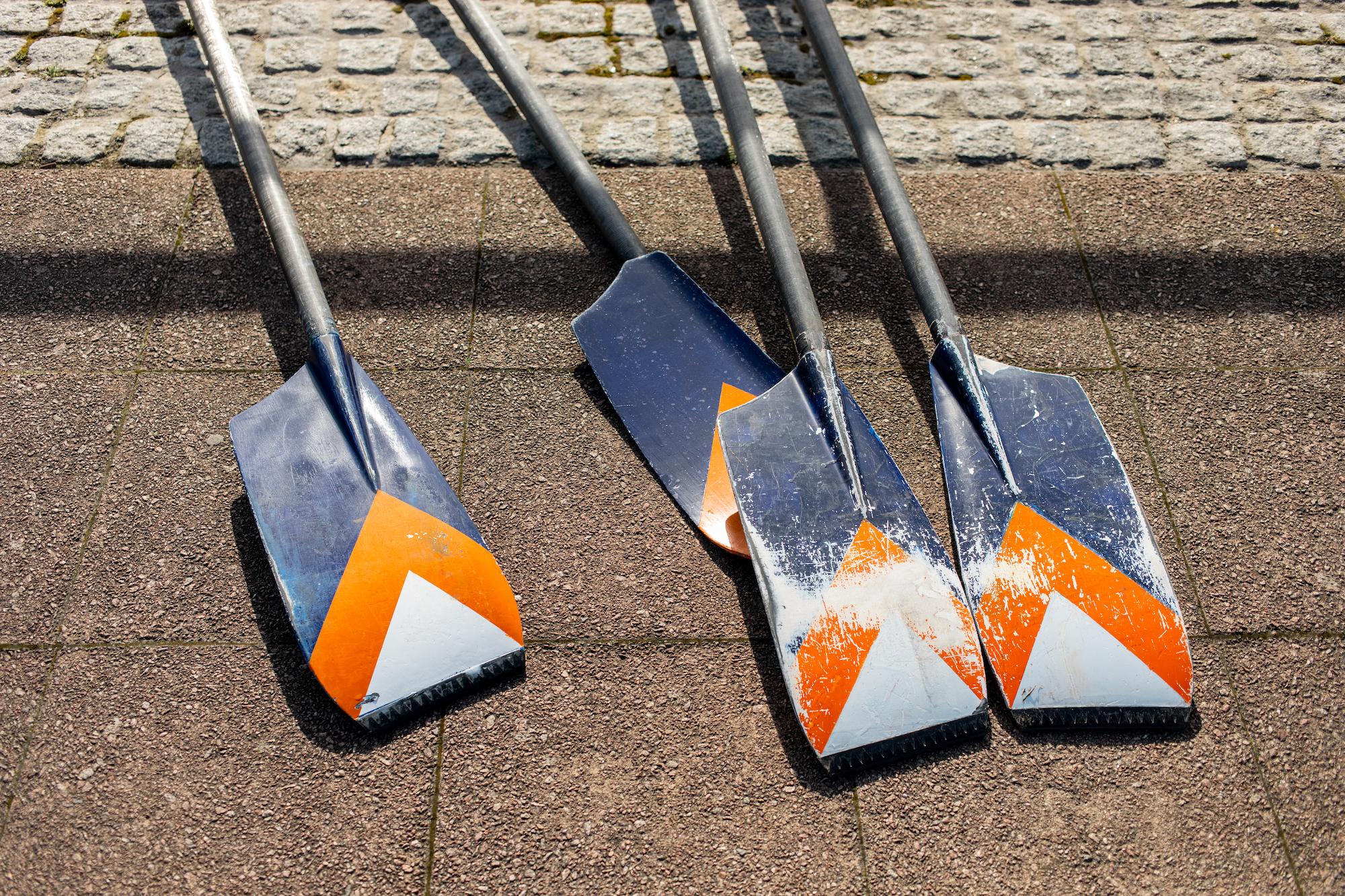 Learning to row in an inclusive environment
I was surprised by how much there is to know within rowing. It's a very technical sport and requires physical strength, mental fortitude, and coordination – both in your own movement and with your crew. That said, all of the coaches have been amazing and really work hard to ensure everything is clear, and that each individual is given the chance to try out different positions in the boat in order to learn our strengths. I don't consider myself naturally athletic but the course was the perfect opportunity to try out a new sport and build my confidence.
Alongside learning to scull, sweep, feather, and sit at front-stops, the club also made me realise that I hadn't consciously thought much about being gay and participating in sports. There can definitely be friction in going into what is often a highly machismo environment. What has been a gamechanger with the Otters is that these barriers to entry evaporated – the minefield of spoken and unspoken obstacles was cleared away. With that, I had more capacity to focus on what I was there to do: learn to row.
I can't recommend the Learn to Row courses offered by the Otters enough. The pace is challenging yet rewarding and the coaches ensure no one gets left behind. More importantly, the atmosphere is affable and the sense of belonging and unconditional acceptance I felt was immediate. It has been a great way to meet a diverse group of people and make new friends.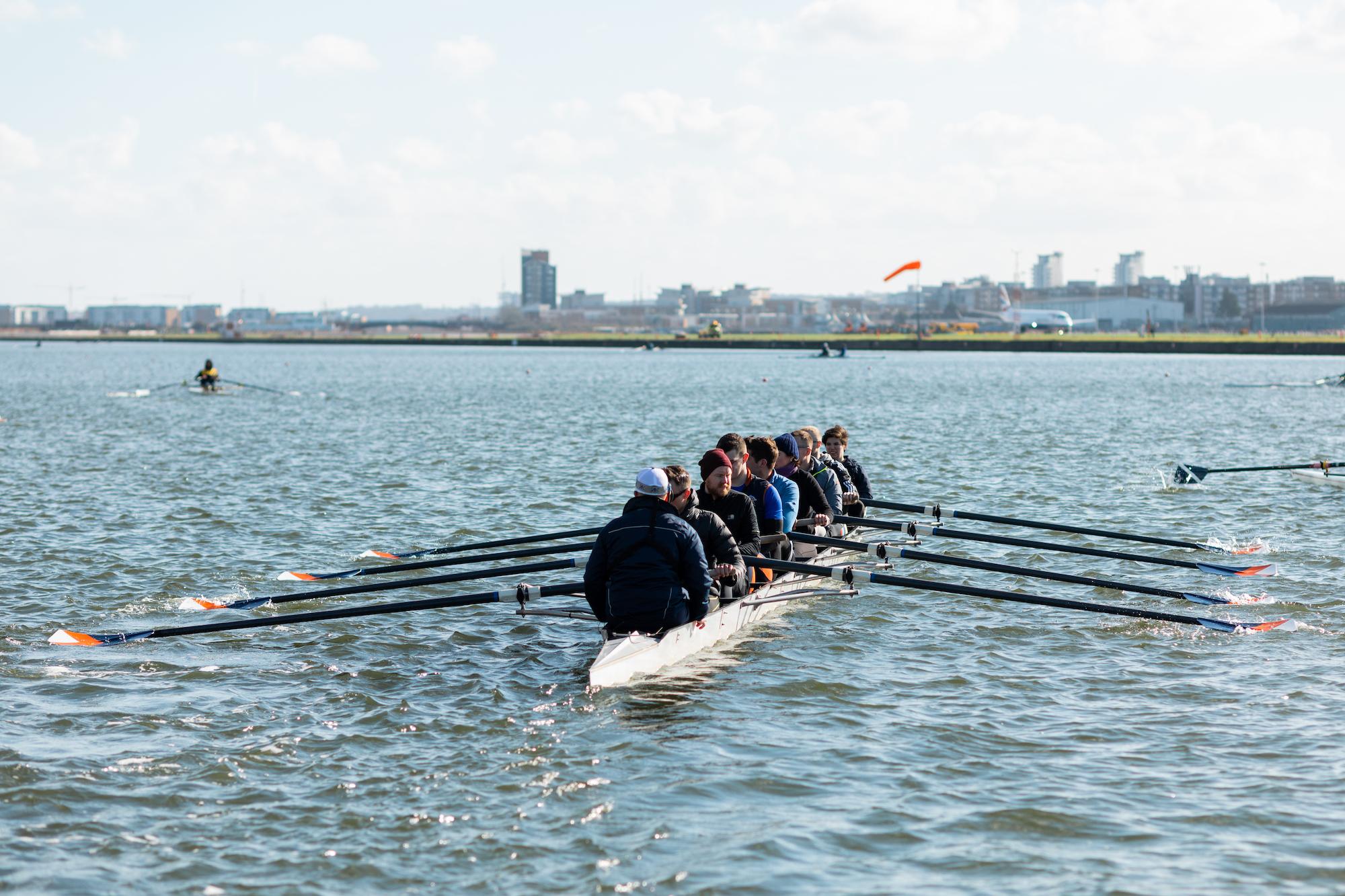 I feel grateful to have got a spot on the course, to the founders of the Otters, all of the coaches and volunteers, and my fellow Otterpups. Since completing the course, I'm now able to join the Otters as a member of their novice crew and am looking forward to improving and practising more. The Otters also have senior and social crews for those who have varying skill and commitment levels. Those who have rowed before can also get in touch with the club about joining one of these crews.
As a complete newcomer to rowing, I couldn't imagine a better place to learn than with the London Otters. I am also so glad that London has such a great location for rowers – novice or seasoned – to scull and sweep in the city to their heart's content. The environment is incredibly unique, beautifully urban, and quintessentially London.
---


If you're interested in learning more about the London Otters Rowing Club and how to join, visit www.londonotters.org.
Stories from around the docks