People
Dock Tales: Cheryl Phan
Cheryl first tried dragon boat racing on the docks six years ago. Since then she's qualified as a Doctor, and become Captain of the local Windy Pandas team, leading them to victory in a prestigious league race. But what is it about the boating life that has got her so hooked? Here's Cheryl with her Dock Tale…
We paddle in all weathers. I've paddled in the rain and snow. The only thing that affects our training is high winds – even though we're called the Windy Pandas! That's because there's a higher possibility of the boat capsizing in choppy water, but luckily that's rare, as normally if it gets that windy the docks close and we don't go out.
Cheryl Phan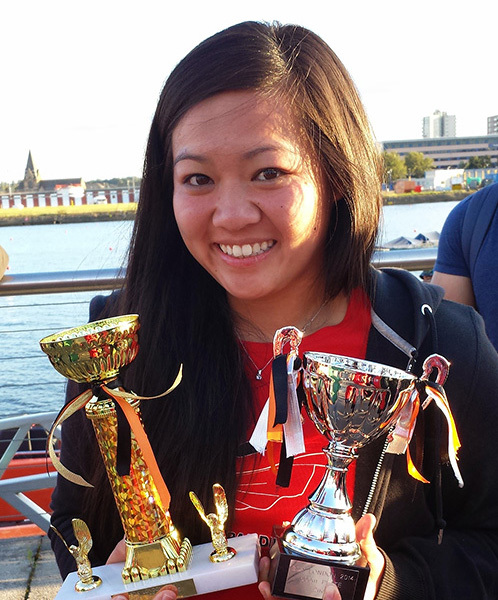 "Dragon boats are long boats that can sit 20 paddlers. There's also a helm or steerer at the back who gives the orders, and on race days we have a drummer, so we have 22 people on a boat. When I first went to a trial session here I was introduced to everyone, and immediately it was like having 20 new friends. That's one of my favourite aspects; the social side. We train twice a week, on Saturdays and Wednesdays. Not everyone comes to every session but when they do, there's always a really friendly welcome. After our training, we normally go for dim sum at Chinese restaurant Yi Ban.
The reason we train is to get in sync because the more in sync you are the faster you go, and our main goal is to win!
The reason we train is to get in sync because the more in sync you are the faster you go and our main goal is to win! We aim to compete in the British Dragon Boat Association League however my favourite event each year is a competition called London HK Dragon Boat Festival, nicknamed "Lions" organised by our London Chinatown Committee.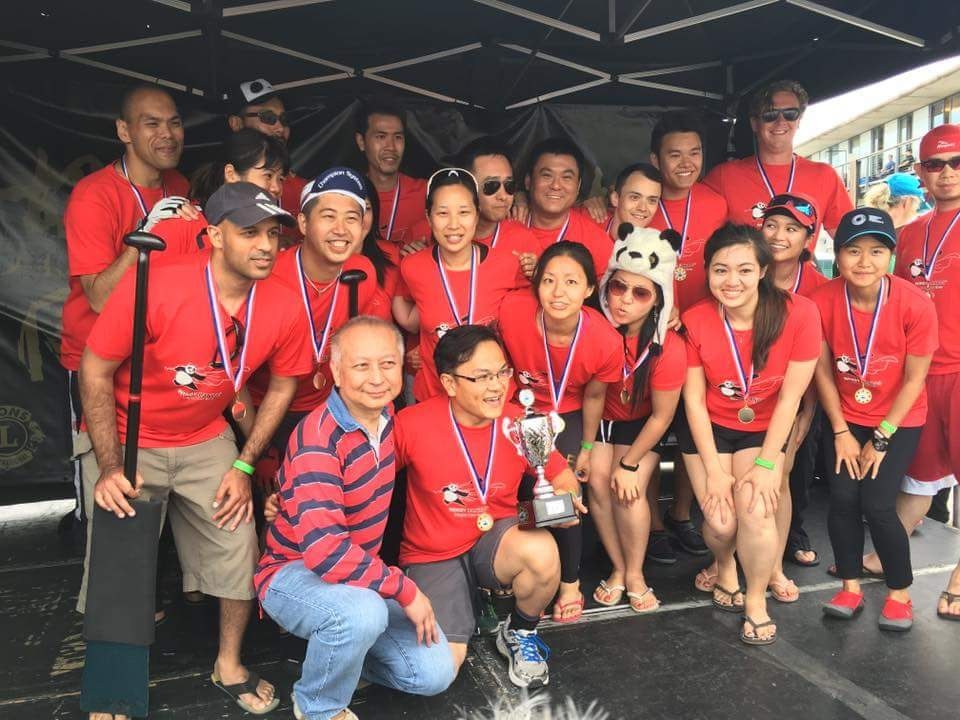 It's amazing and is the one event we want to do well in because it's held in our training ground. It's so exciting as there are people lined up all along the docks cheering us on (10,000 of them.) It's a brilliant atmosphere with music, entertainment, a dragon dance, and food stalls. Our goal is to get into the finals where you're part of an eight boat race. You can't get that type of race anywhere else in London so you really want to be in that line-up. Just before the race starts there's a real rush of energy and the whole team is gunning for it. In the last four years we've been placed in the top three and last year we also took first place in a London BDA league race for corporate racing which was a great feeling.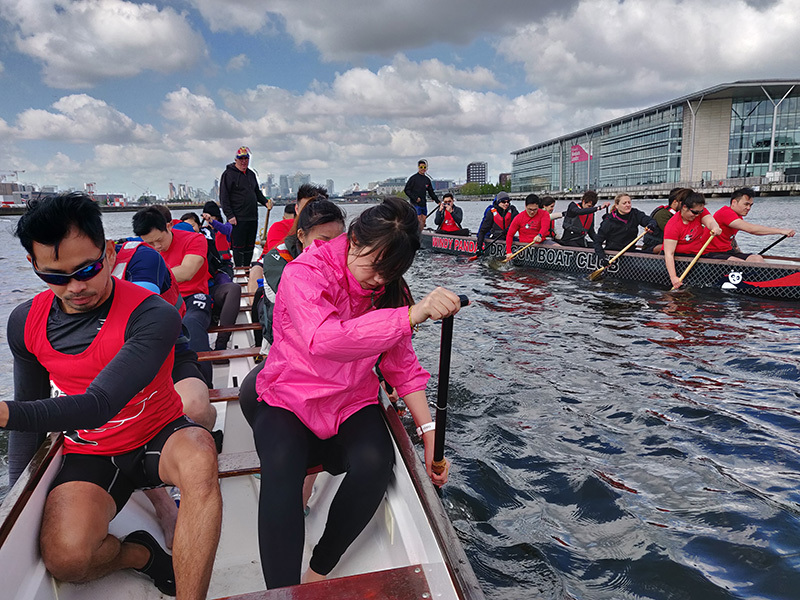 There are a couple of other clubs that train on the docks, one of them meets on Saturdays so we normally see them but the other boats that come to the London league races are from all over. There's a centre in Kingston on the other side of the Thames and the Isle of Dogs but that's a much more enclosed space.
I miss the docks when we go to other clubs
We've been to other training grounds across the country and they don't have a nice wide bank to train on like we do. I miss the docks when we go to other clubs, it's always nice to come back as you realise how fortunate you are.
Easy Breezy
It's a really nice feeling when you're on the water especially because we train beside the airport so you can see planes taking off while we're on the water. But the best feeling is when it's a summer's days and there's a light breeze in the air, it's such a nice feeling, being with friends in a beautiful setting, spurring each other on.
The great thing about dragon boat racing is that it's very hard to fall out of the boat. I've only fallen in the docks once when I was training in an individual boat. I remember it being really cold but I swam back.
Where you sit on the boat defines your role. The two people at the front are the pacers, they keep the pace for everyone else. In the middle of the boat we normally sit weightier people there who are strong, almost acting like the engine, while the paddlers at the back acts as the propeller, giving the boat speed. We also have to factor in balancing the weight which can get quite technical. If there is any discrepancies then the helm, who is standing up can change their position to get the best balance. They're also responsible for guiding the boat and will give calls to direct us as they can see what's coming up ahead. As you're paddling you have to listen out for their calls.
Team Panda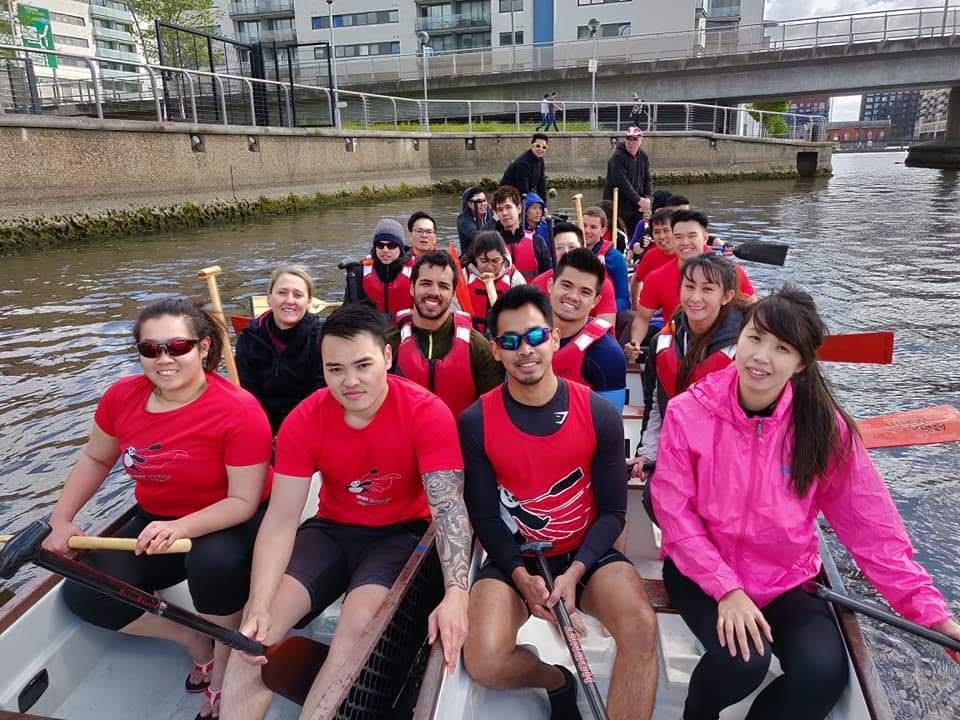 We have around 50 active members and 90 including our alumni. Each week I send out a newsletter to let them know what training sessions are coming up. But this year training has been put on hold. We were only allowed back on the boats in October but many people haven't come back yet. I miss it. One of the most important aspects of being a member of Windy Pandas is our values. We're open to everyone. A large percentage of our membership is Asian but we welcome people from all ethnic backgrounds, all ages and all physiques. We even have members who are aged 60+. We're one of the most diverse teams in the country and as Captain that makes me really proud.
Before I tried this sport I didn't know it existed. I probably saw it on TV a few times but I had no idea you could do it in London. It's brilliant exercise and anyone is welcome to join us. I'm looking forward to getting back on the docks, with new and old team members and training for our next major event, once we can again."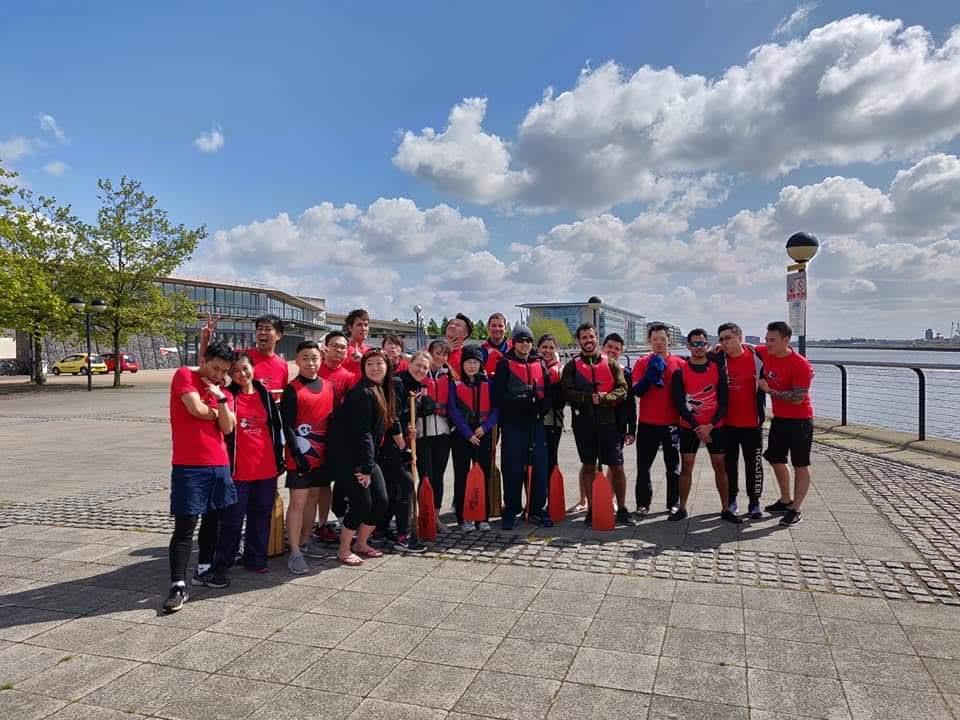 Stories from around the docks