People
Dock Tales: Toni Cox
The Royal Docks Management Authority Ltd (RoDMA) is the team that oversees the water and marine infrastructure of the docks. From checking the bridges are in working order and ensuring there are life rings along the dock edge, to organising the operational side of events, they see aspects of the docks that the general public doesn't, making it a fascinating place to work. Here's Toni with her Dock Tale…
"When I came for my interview at RoDMA in 2014, there was a massive hippo in the docks. It was this huge floating 21m long wooden artwork called the Hippopo Thames, created by a Dutch Artist who built it at the Royal Docks before it travelled along the Thames to settle at the South Bank. It was a fun introduction to the docks, that there's always something bizarre going on here.



There's always something bizarre going on here
One of my favourite events was in 2016 when it was the 350th anniversary of The Great Fire of London. The team that does the Thames Festival created a miniature replica of London with all the little buildings made from wood. They had two massive barges and kids came from different areas to help build it. They transported the sculpture down the Thames and on the actual anniversary they set it alight. It was amazing to watch though a shame to set all that hard work alight but it was really effective, showing you how frightening it must have been and how rapidly the fire actually spread through the city.

The docks to me mean work. I've never used them apart from activities related to my job. When I first joined I was the Administration Manager at RoDMA but now I work on Events full time, though of course, it's been much quieter this year.
Daily life on the docks
RoDMA manages everything that happens on the water so we can decide what's allowed and what isn't. You're not allowed to swim in the water here unless you're registered with Love Open Events and you swim with them. Though of course we do have a lot of problems in the summer with people jumping in. Our number one priority is safety and for every request, we have to assess the safety before anything else. If you've seen the orange life rings around the docks we are responsible for making sure they're there in case of any emergencies.
Personally, I've never been on the water though I've been offered many opportunities to paddleboard. The only time I go out is on our own boat RoDMA 1. I've often escorted film crews and location teams doing their recce to see what possibilities there are to use the Royal Docks for filming. For the film Criminal which had Kevin Costner in, they filmed a car jumping off Connaught Road Bridge straight into the water.

The best way to explain what we do is that the docks water is a 'venue available for hire' and RoDMA is responsible for the operational side of these bookings. We have water rather than a physical building but we also have some land that can be hired, as normally you'll need the space to organise your projects whether it's building a giant wooden hippo or loading up the fireworks barge for the New Year's Eve celebrations in central London. Sadly that won't happen this year but that's organised at the docks too.
Some of the events I've been involved in are the London Triathlon which is one of the UK's largest Triathlon event, and also the Dock2Dock swimming tournament where participants swim up to 10k. Originally the race was going to include all three docks but the King George V dock is being used for airport construction at the moment so that's out of bounds. Two of the other events I liked were The London Rat Race which was an inflatable obstacle course on the water. There was also the Great Swim but sadly both events stopped.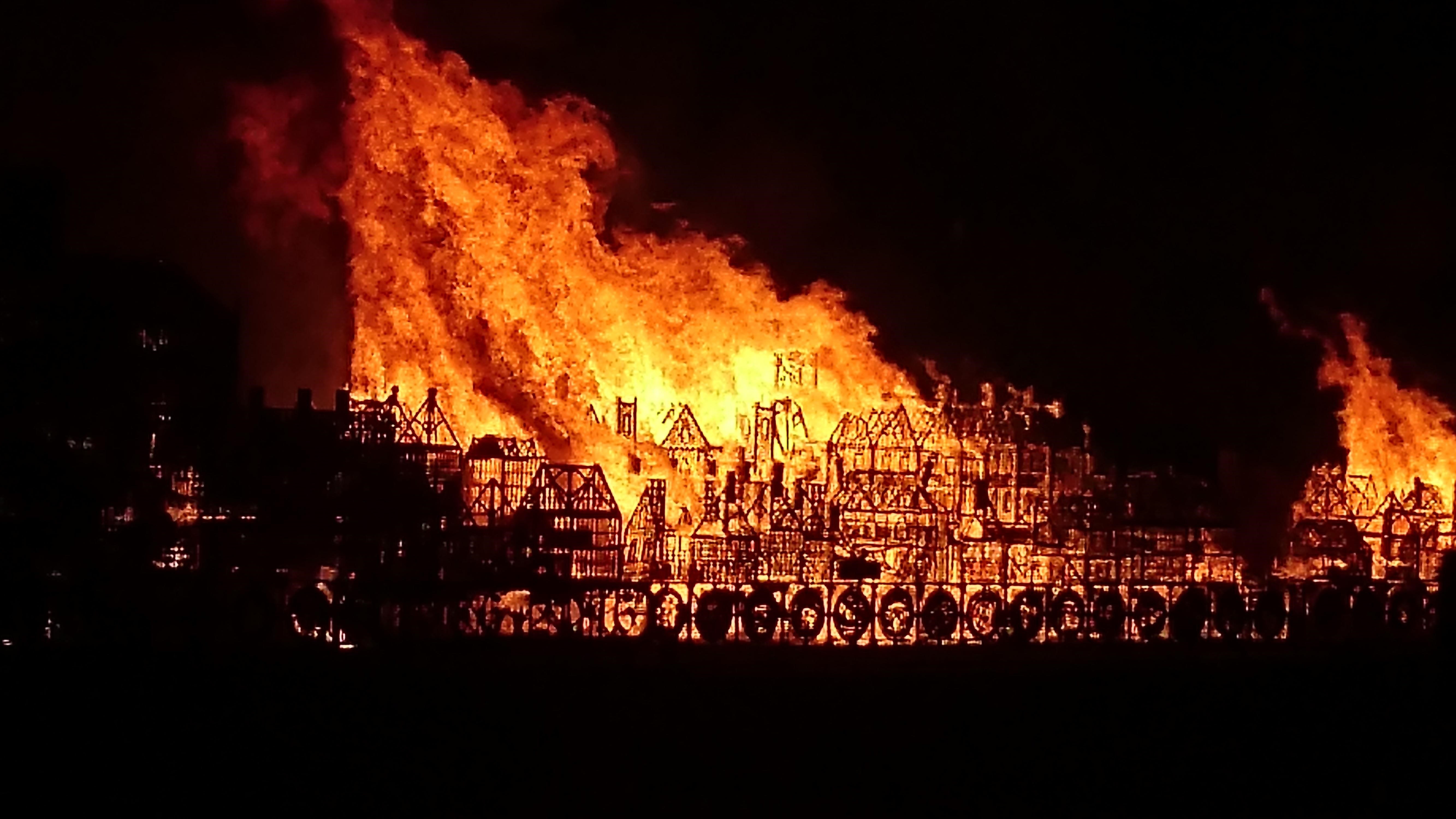 We also manage the bridges which all have different needs. There are engineers on site ready to deal with any emergencies. Bascule Bridge opens upwards, Connaught Road Bridge swings open and then there's the Royal Victoria Bridge, a suspended bridge. All of them need maintenance.
Looking Local
In the future, I'd love to see more local people have the chance to enjoy the water more. I'm coming up with ideas that would suit the area, benefit locals, and attract more people to the area, just like the urban beach in Royal Victoria does in the summer. I'd love to have a floating ice-rink. At this time of year, we associate certain places with having them like Somerset House and the Natural History Museum, it would be wonderful to have people come and skate at the docks.
I'm trying to see if we can have a floating market on the docks. It would be such a brilliant way to use the water.
I'm also trying to see if we can have a floating market on the docks. It would be such a brilliant way to use the water. It's funny because before I worked here, I always thought that places like the ExCeL were really far away and I've spoken to so many Londoners that felt the same, that this was an area they didn't know much about. But now I work here you realise how close everything is, and how much opportunity there is. The Royal Docks used to be the largest enclosed docks in the world and they still might be, it's such a large body of water there's nowhere else like it with this much space in London.
I look forward to seeing the area in 10-15 years' time when it will be somewhere that you can come and spend the whole day and have a meal, maybe in a floating restaurant. At the moment it's disjointed and that's because it's such a large space. It's great that the Royal Docks team are bringing it together so that it's a destination to come and visit. They are literally 'joining the docks' so you walk all the way around it and when that happens, that will be an attraction itself."
You can hear more from RoDMA about the work they do at our Dock Tales online event on November 30th.

Book your free ticket

Read more interviews from the Dock Tales project
Interview by Momtaz Begum-Hossain

Stories from around the docks