People
If the shoe fits, it's Awesome Shoes
Royal Docks company Awesome Shoes is here to find your child a shoe that fits, and in the long run, develop technology that will revolutionise how we buy shoes online.

Next time you cross the Silvertown flyover, take a moment to think about the thousands of pairs of shoes sitting under the concrete, waiting for their new owners. This is where you'll find the 10,000 square foot warehouse of Awesome Shoes, the innovative Royal Docks company hard at work to make sure that when you buy any of those shoes, it will fit you.
Located within The Expressway, Awesome Shoes' business is children's footwear, but it's not your average shoe shop – what's happening in this corner of the Royal Docks is some potentially groundbreaking innovation in how we shop for shoes on the internet. The company's Size Finder works by asking you to measure the foot and input the measurements, and then points you in the direction of the shoe that fits your foot, no matter the size label.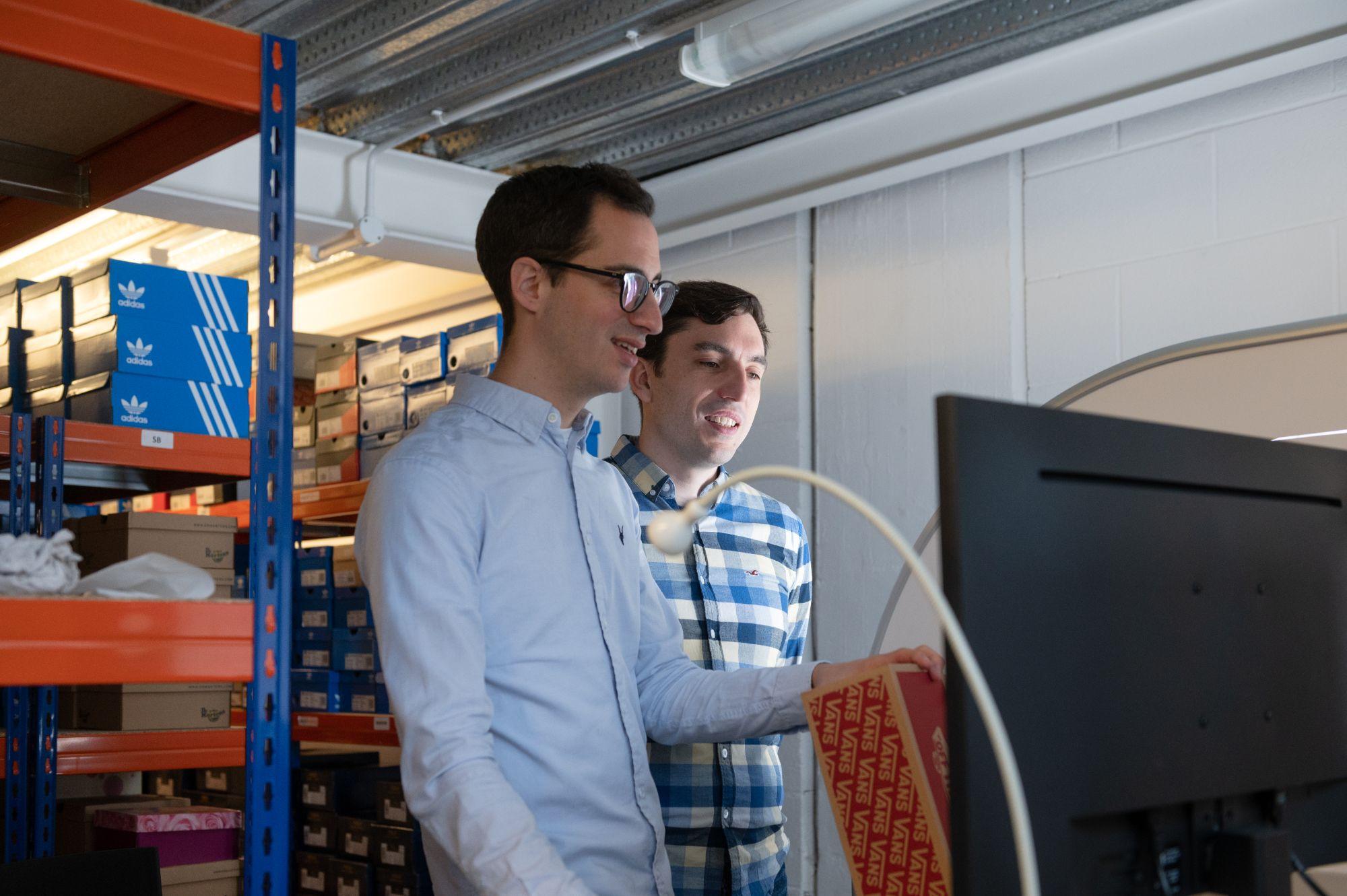 A solution for an online generation
Most parents who've tried buying shoes for their children online know it can be a frustrating experience. None of us are always the same shoe size, and that's especially true for children whose feet might grow in length one season, and in width the next – it's even more erratic than for adults, leading to lots of hesitation at the point of purchase, and the inevitable trips to return the ones that didn't fit.
Part of the problem is that there's next to no standardisation in sizing across brands, and this is the problem Awesome Shoes is working to solve. "The sizing system that we use is quite archaic, using what's called the Brannock Device from the 1920s," says Eralp – that's the ruler contraption that you put your foot on in the shoe shop. "Our Size Finder technology that you see on the website today is the result of years and years of development work," says Eralp Bayram, who set up Awesome Shoes with co-founder Michael Haynes. When people use Size Finder, 70% will go on to buy – that compares to 2–3% of the average ecommerce website, says Eralp. "It's incredibly promising."
This is a fantastic place to recruit people. The Royal Docks is so well connected. It's a much more collegiate environment than it used to be.
- Eralp Bayram, co-founder of Awesome Shoes
The sizing problem is holding the industry back – we bought less than 20% of our shoes online in 2018 (those are the most recent figures, and Eralp is eager to see how lockdown has affected things). Awesome Shoes' opportunity is the new generation who's used to doing everything online: "We're trying to reach the generation of consumers that's coming along who have different habits," says Eralp. "Much of the [previous] apprehension about buying online has waned in recent years, and the pandemic has only served to turbocharge that change."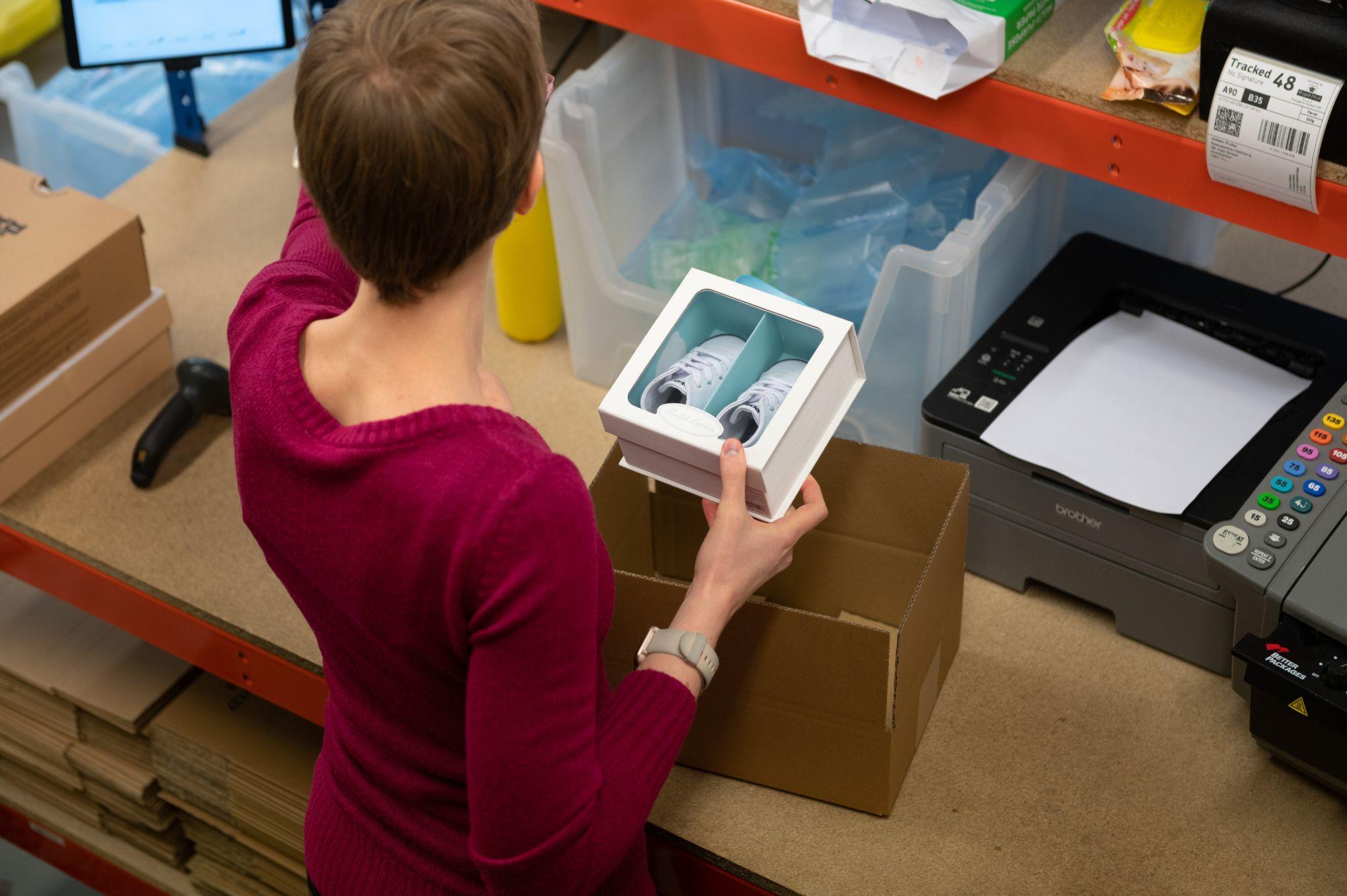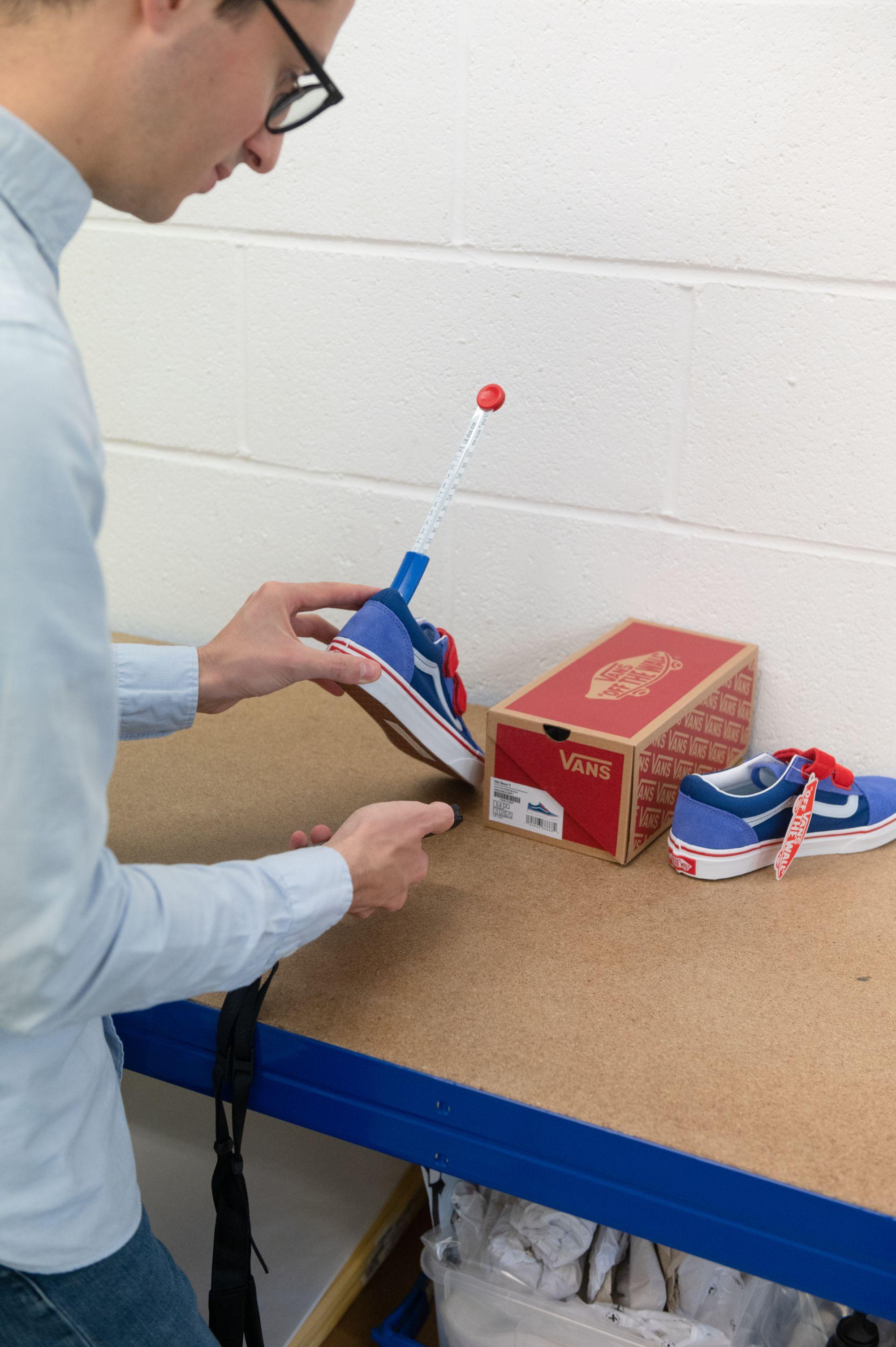 A high-tech solution
In the future, Awesome Shoes hopes to develop its sizing technology to actually scan the foot and make an even more accurate prediction, likely by using a mobile phone camera to create a 3D model. "I would say we're at phase four of a ten phase process," says Eralp, affirming that yes, absolutely, Awesome Shoes is a technology company. "Ultimately [scanning the foot] remains the goal, but it remains an incredibly challenging technology. Skin colour, foot recognition, lighting conditions, whether you're standing or sitting, angles, video quality and device processing power are among the various problems we are up against," says Eralp. Nike has been working on this too, but despite initial excitement there's yet to be a working product: "It is not an easy problem to solve."
So how does this little Royal Docks company think they'll solve this challenge that's got even sports giants stumped? "The crucial bit for us is that we have narrowed down our vision, and that also narrows down the problem," says Eralp – they'll just do kids shoes, and that means only having to handle kids feet – for one they don't get bunions, and that's one less issue to worry about. "We're very much about trying to focus on our core customer base, and try and deliver solutions to them that work."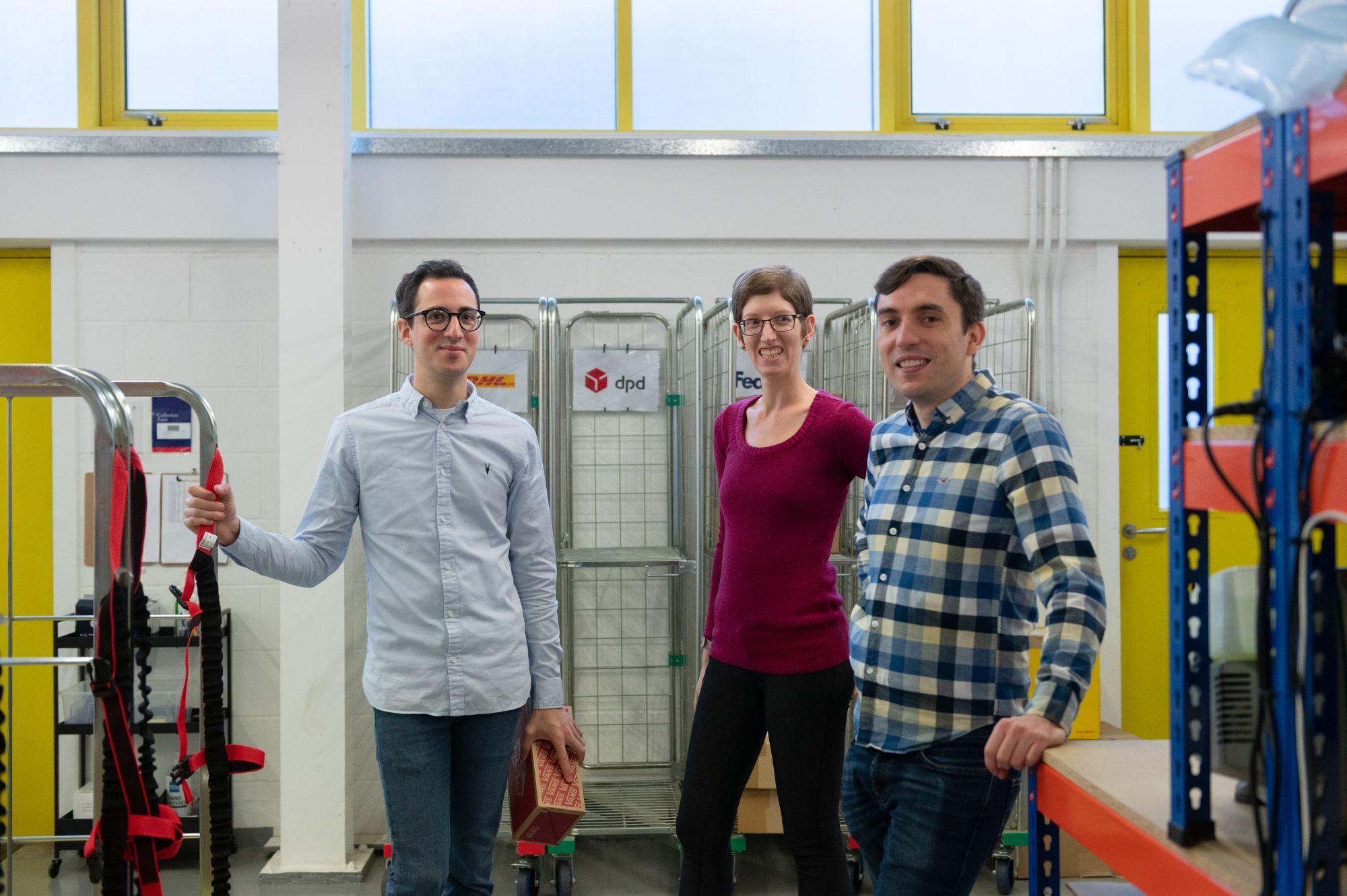 From the kitchen counter to the docks
Awesome Shoes has come a long way since Eralp and Michael started out in 2014 at the proverbial kitchen table. The company began in a one bedroom flat in Bermondsey, before moving to Canary Wharf, Surrey Quays and now the Royal Docks.
Figuring out how to fit a shoe remotely wasn't even how they started. "Officially, we became Awesome Shoes as you see it today, only this year. But we've always been in children's footwear, having learned and grown and changed our approach to our customer base and the products that we sell," says Eralp, for whom shoes is a family business: he comes from a long line of shoe retailers. "[But as online retail grew], I never felt like anyone was truly understanding what it took to deliver children's footwear online. That was the early stage vision," says Eralp – co-founder Michael is the one with the technology background. "We decided to put our brains together, and try and solve some of the challenges around helping parents buy shoes online for their kids."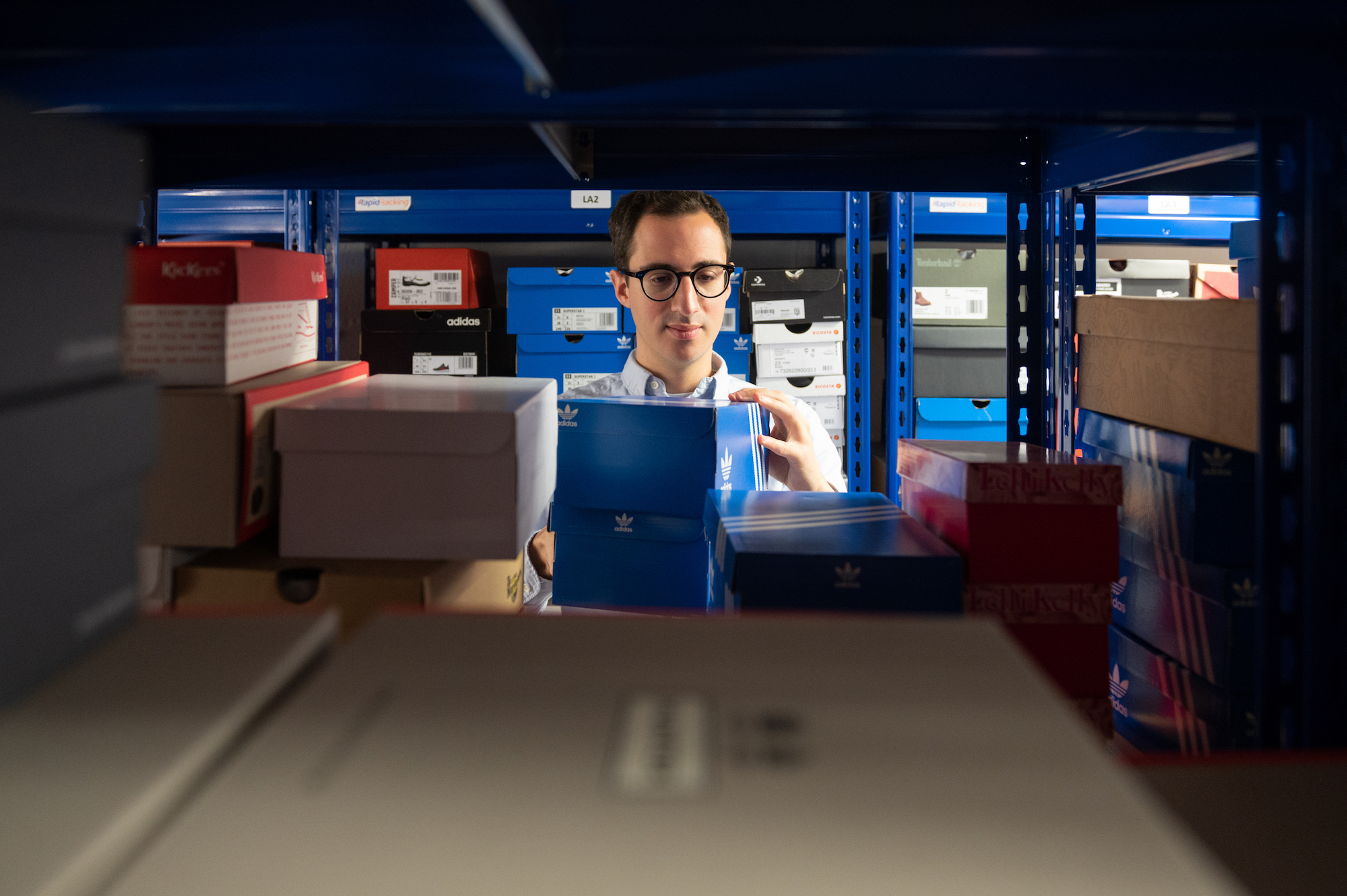 Eralp is hopeful the Royal Docks location will play a part in growing the company too: "As a location in general, it's a fantastic place to recruit people. The Royal Docks is so well connected," says Eralp. There's also starting to be more like-minded neighbours in The Expressway too: "We've just had another ecommerce business move in next door. It's a much more collegiate environment than it used to be, so that's great. Obviously, there are changes happening in the Royal Docks with the Mayor moving here. It will be interesting to see how that impacts local businesses."
Awesome Shoes will continue to need a lot of room, and luckily that's something there's plenty of in the Royal Docks – Awesome Shoes' particular offices are perfect for a company like this. "Our unit is actually under a juncture in the road, so as cars hit this junction, it shakes our block. It's not like this place could become a quiet, serene office – it will always be loud!" Eralp laughs. "So I'm confident that we will be able to stay here a good while. We're happy here."
---


Read more about the Expressway and how it supports businesses like Awesome Shoes.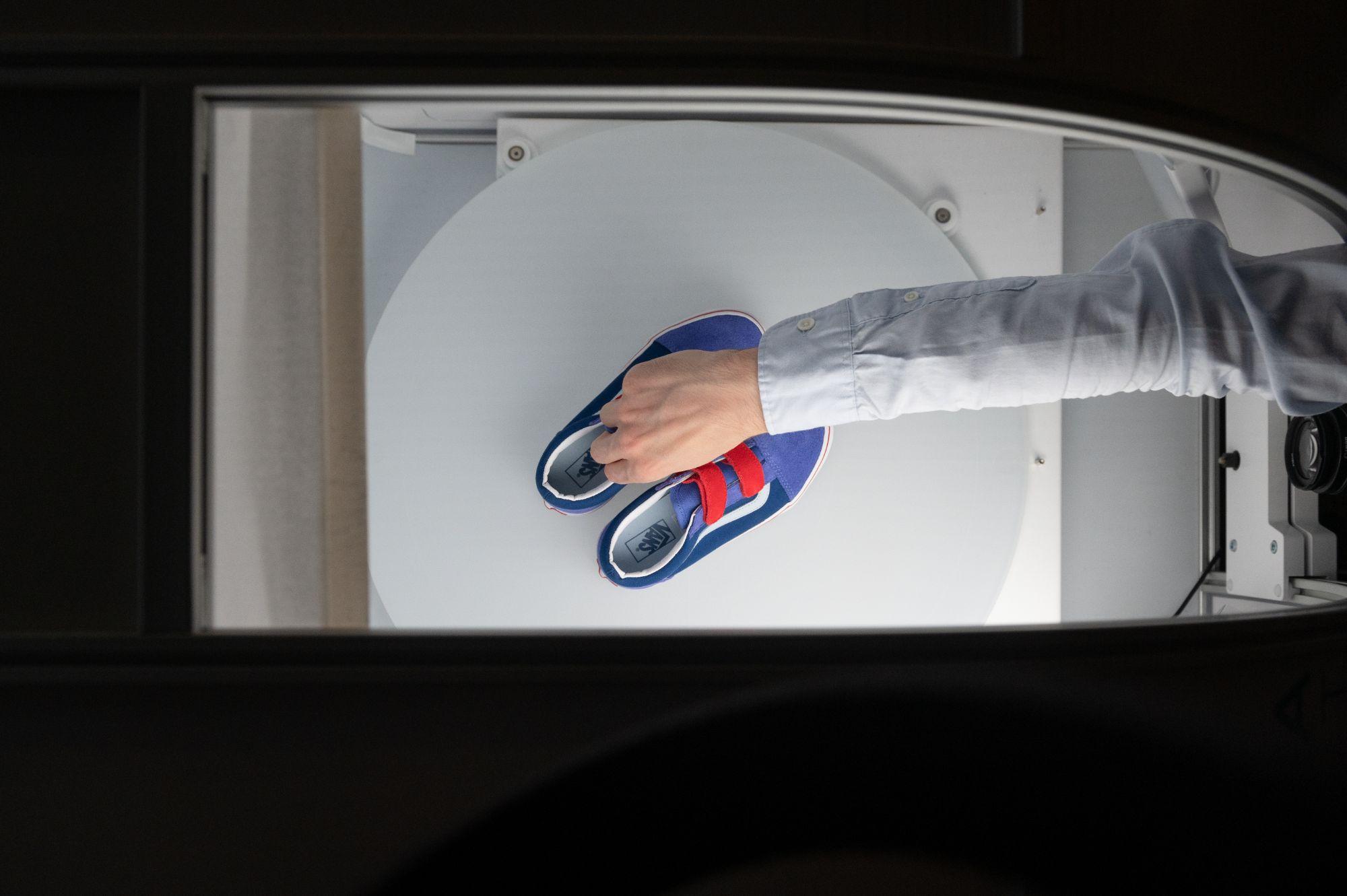 Stories from around the docks