Regeneration news
Industry, innovation and shipbuilding: "We'll get things done again on Albert Island"
The eastern edge of the Royal Docks is turning into a hub for industry and innovation, just as London needs it the most.

Once the bustling entrance point to the Royal Docks, Albert Island has become nearly forgotten in recent decades – but that's about to change. This 25 acre area, which sits between Royal Albert Dock and North Woolwich, is now being developed in order to create a vibrant and sustainable commercial hub on the banks of the Thames. Albert Island will also have London's first shipyard in about 200 years, ensuring that the Royal Docks' maritime traditions evolve with the area as it changes.
We sat down with Richard Gibbs, project director for Albert Island, to hear about how the eastern edge of the Royal Docks is reclaiming its place as a lynchpin for industry and innovation in London.
Albert Island is a hugely challenging undertaking without precedent in the UK. What makes this project so unique?
We're creating a real 21st century take on an industrial park and innovation campus. There will be significant recruitment and employment of talent at Albert Island, and we're working hard to create a really exciting canvas that we hope will set a precedent in London for the way industrial quarters should be created.
Unlike most of the developments in the Royal Docks, this is almost entirely an industrial project to create employment and business opportunities. With three quarters of a million sq ft of space available, this site embraces the full gambit of industrial requirements in London for both start-up and stand-up businesses, as well as the established stay-up enterprises.
We're also building a five-floor building of about 200 thousand sq ft called the Ideas Factory, serviced by six mega delivery lifts to ensure easy movement of goods and equipment. This is a landmark building providing both flexible and robust space to meet the needs of modern light industrial, e-commerce and tech, as well as creative occupiers.The building will offer an attractive and flexible working environment with units ranging in size from 500 sq ft up to 40,000 sq ft. In addition, there are communal facilities such as meeting rooms and a cafe to facilitate interaction and collaboration.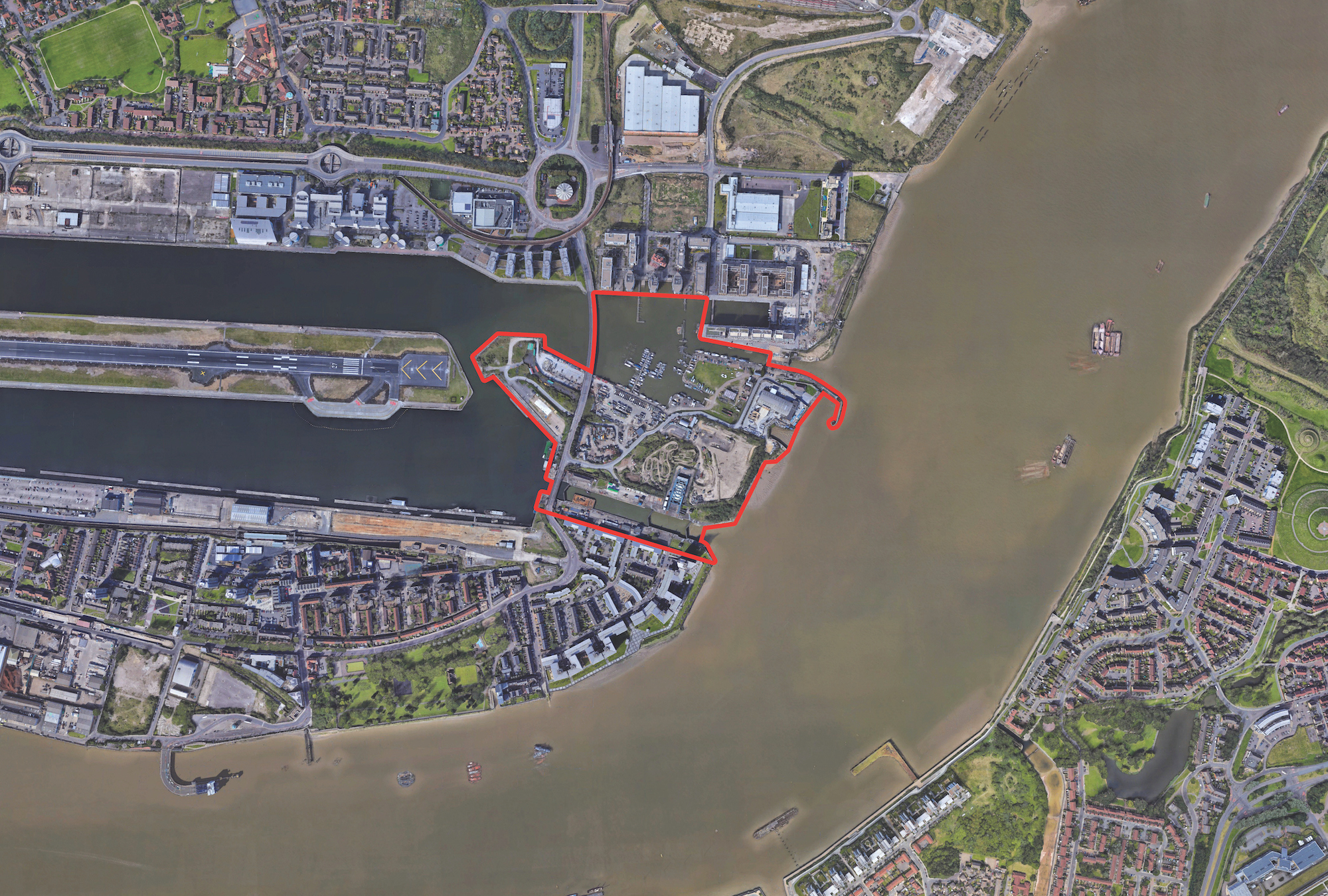 Albert Island will also have a new shipyard. What is the role of a modern day shipyard in the Royal Docks?
We are building the first shipyard in London in probably about 200 years, and this will be something extraordinary for the Royal Docks. The Port of London Authority will take a master lease over this 150,000 sq ft shipyard, and they are in advanced negotiations with a highly experienced operator. This will be a fairly sophisticated yard, with a ship lift capable of lifting vessels weighing up to 1,000 tonnes out of the water. The draft plans also include three cathedral-like covered yards where the construction of new vessels will take place. It will be quite impressive!
Today there are something in the order of 1,000 vessels on the Thames, carrying passengers and cargo. It's extraordinary that for a city such as London, there have really been no sophisticated locations where those vessels, some considerable in size, can be repaired or overhauled. There's also a real requirement to "green" the Thames, and right now there's no location where a conversion to electric- or hydrogen-fuelled boats can take place. This shipyard has the potential to become the home for both passenger and freight operators on the Thames.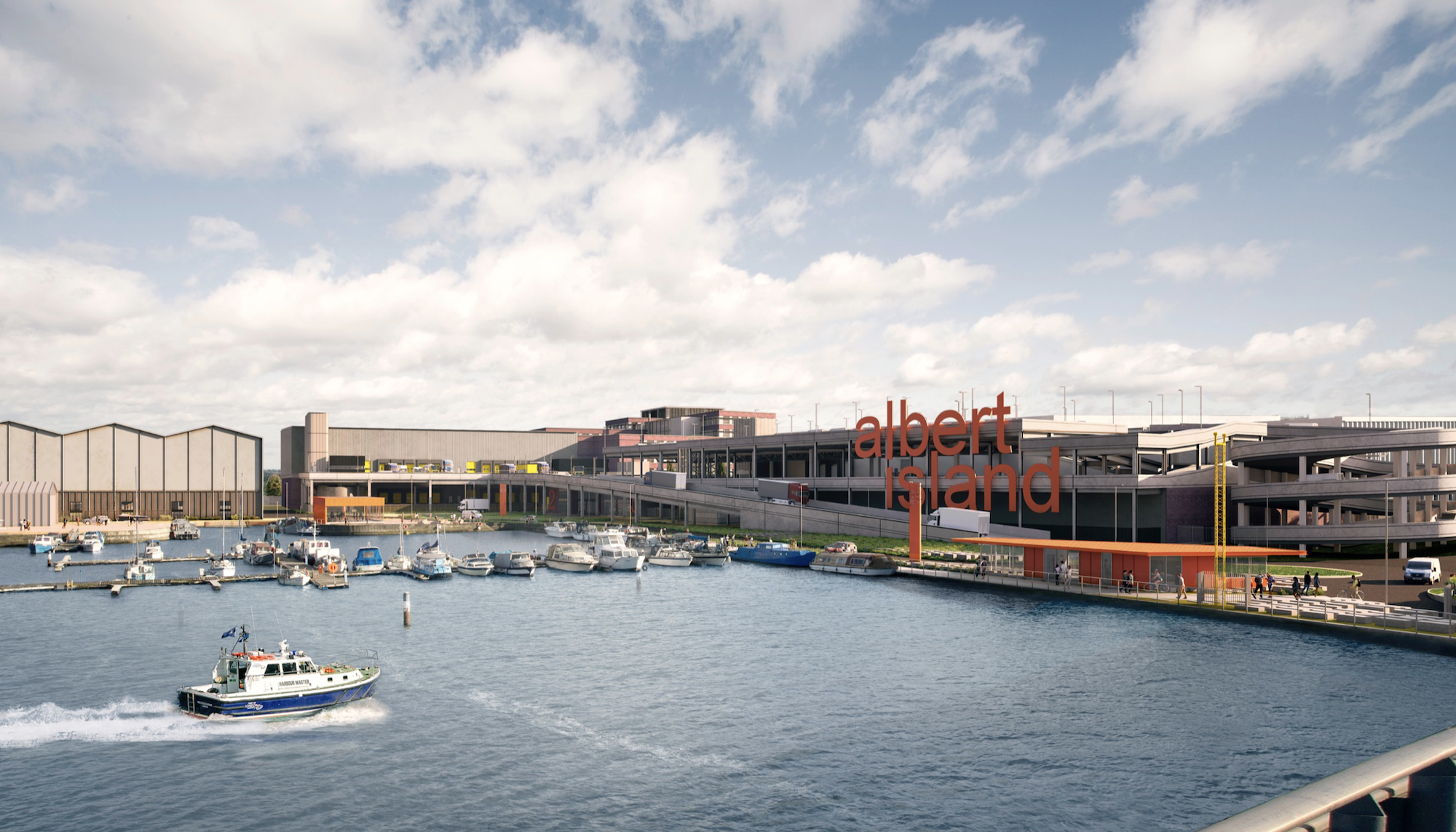 What kind of businesses can we expect will come to Albert Island?
We expect to see a wide range of different users. There's a lot of interest and opportunity within the distribution sector, as with the new "click" economy there's a supply chain into the distribution sector – things like driverless vehicles and electric scooters. We're also looking to attract businesses within cleantech, specifically within a city context (so-called urbantech), in order to meet the challenge of "greening" city life.
There's also an opportunity to develop space for businesses that are coming out of London's leading technical universities, as they're currently finding it very difficult to find appropriate follow-on space where they can develop and commercialise their ideas within London.
The plans for Albert Island were drawn up before both Brexit and Covid. How has this impacted the project?
In respect of Brexit, there's been an increasing awareness that we probably have to bring things back on-shore. Covid has only exacerbated those supply chain issues. That has already begun to play into the requirement for industrial space and there seems to be a strong appetite for exactly the type of space that we're building. This gives us a degree of confidence and enthusiasm as we start the building development this spring.
Historically, Albert Island was the point of entry into the Royal Docks. The George V lock still provides entry for the large vessels that enter the docks.
- Richard Gibbs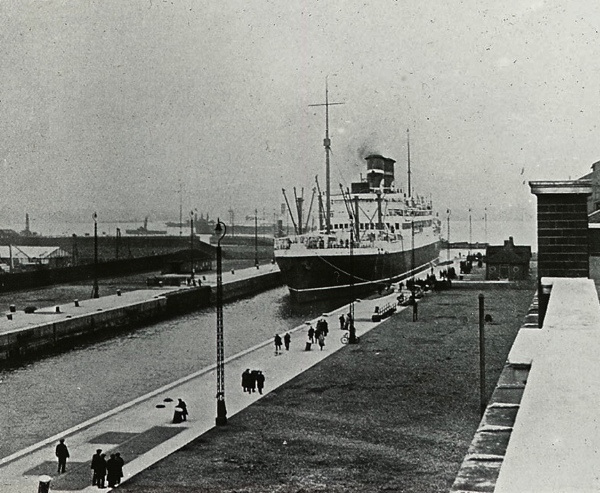 What was on Albert Island before?
Historically, this was the point of entry into the Royal Docks. Two of the three original locks remain and one of them, the George V lock, still provides entry for the large vessels that enter the docks. Ever since the docks finished operating in the beginning of the 1980s, Albert Island has become almost forgotten as a site, with only fairly temporary buildings. The only people who would really come here were plane-spotters, because you could sit under the flight path and watch the planes come in.
How is Albert Island going to improve Londoners' access to the river?
There's always been a riverside footpath through Albert Island, but you've really had to persevere to find it! That's going to change. There's going to be some fantastic landscaping in the public area facing the Thames, with terraces down to the water that will allow people to go down to the shore.
We're also going to improve access to Albert Island from the rest of the Royal Docks. We already have two DLR lines running on either side of the island, and we're adding another pedestrian bridge to Royal Albert Dock to make it easier for people to come here from the north. All of this will change Albert Island as a destination, and change the way it's perceived locally. We hope that people will become attracted to it as a site that's an interesting place to be in, with an atmosphere of creation and enterprise.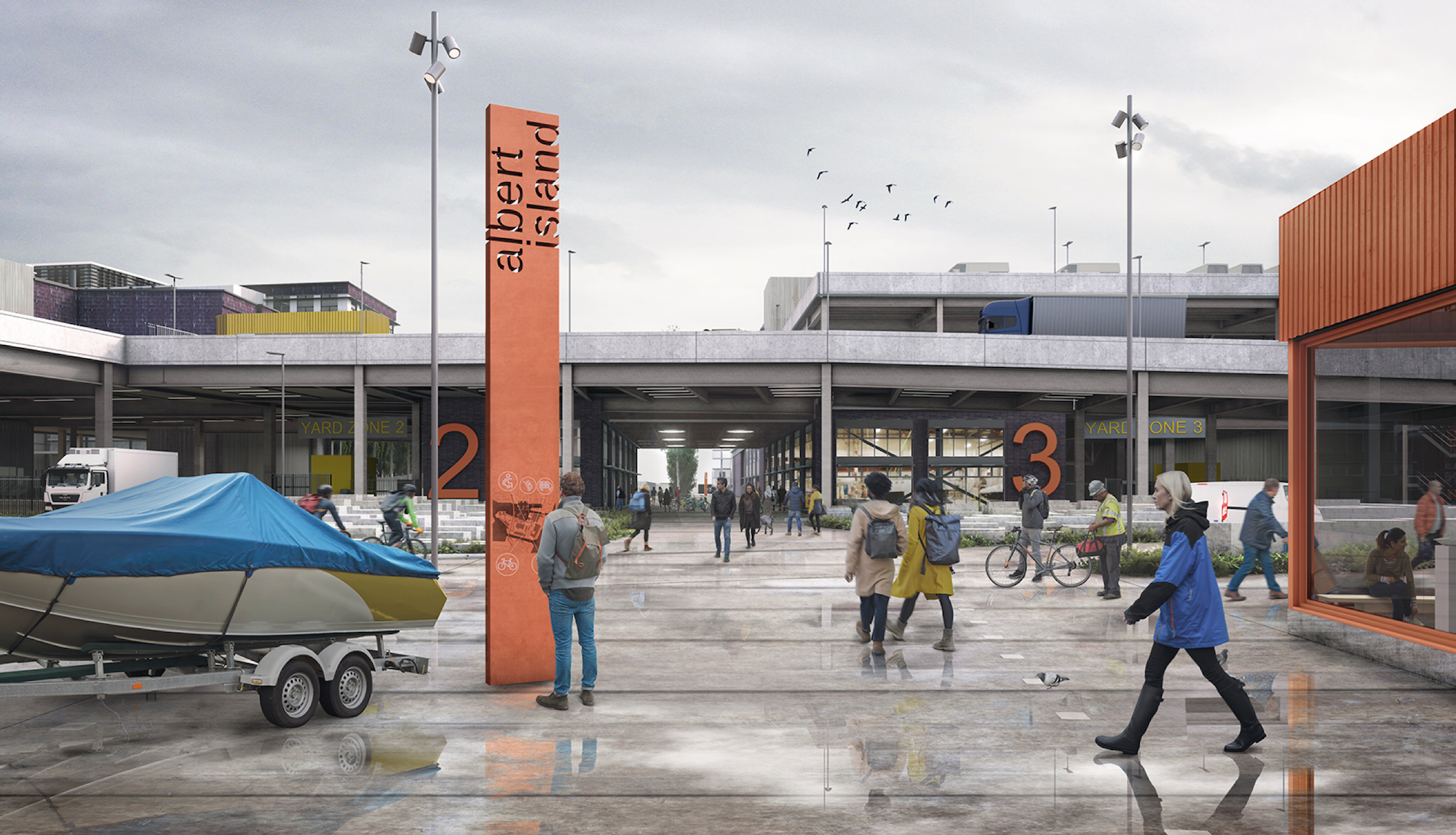 What is Albert Island's future role within London?
Albert Island is being built in a forward-thinking manner. It's nice that the shipyard returns us to our maritime history, but this isn't a theme park. We're building it because the Thames and London need such a facility if we are to have any chance of greening the river.
So, this is a place where things can get done. That's where the emphasis needs to be – on getting things done again on Albert Island, for ships to be built, for innovations to take off, and for new ways of working to develop - that's the future for this site.
---
Albert Island is owned by the Mayor of London and developed by London and Regional Properties. Read more about the plans for Albert Island here.
The work on Albert Island kicks off in April, and the substantial buildings will be completed by the end of 2023.
Stories from around the docks