Heritage and history
When Chaplin met Gandhi, creating Royal Docks history
When the Father of India met the Little Tramp in Canning Town, the meeting inspired them both. Today this unique heritage lives on in the Gandhi Chaplin Memorial Garden.

90 years ago this autumn, a very special moment in Royal Docks history took place right here in Canning Town: Mahatma Gandhi sat down with Charlie Chaplin in a house on Beckton Road. Both the freedom fighter and the actor and director were at the height of their fame at the time, and this unique Royal Docks meeting would go on to influence them both.
For Chaplin, the meeting on 22 September 1931 was the direct inspiration for Modern Times, his film about the dehumanising effect of automation. For Gandhi it was probably slightly less impactful to be fair – he didn't actually know who Chaplin was before their meeting, but accepted Chaplin's invitation after being assured that the director was as famous as he was.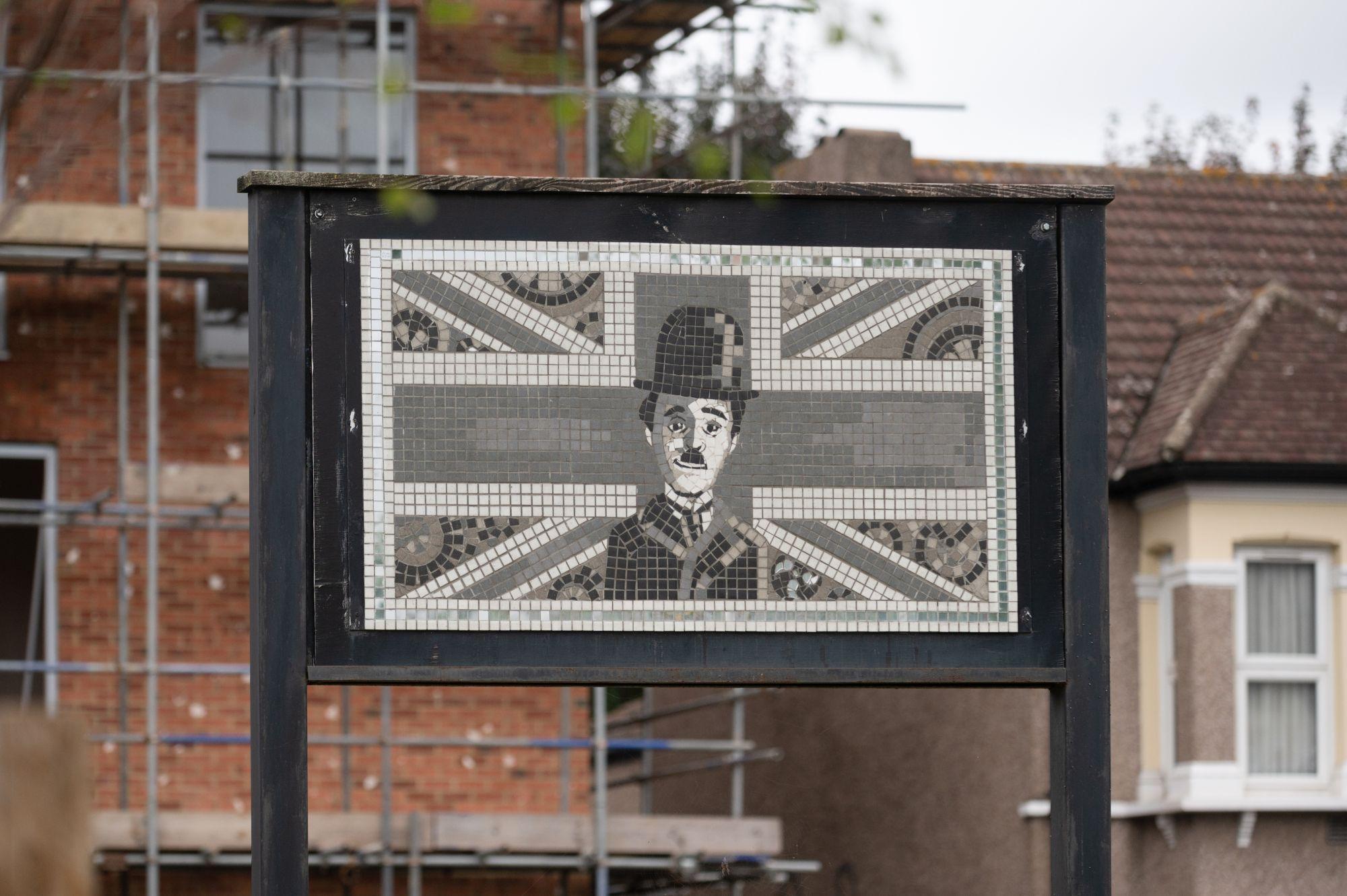 Today we can ponder their encounter and common ground in the Gandhi Chaplin Memorial Garden, a corner of the Royal Docks where heritage comes alive. The peace garden, located between Chandler Avenue and Hayday Road in Canning Town, was created by Newham Council, Groundwork London, and the local community in 2015 to commemorate this previously little known moment in history.
Among trees, flowers and benches is a series of mosaic boards commemorating its famous namesakes, designed by local artist Alan Read and pupils from Rokeby School in Canning Town. One panel shows Chaplin in his bowler hat in front of the Union Jack, while another has Gandhi in his dhoti in front of the flag of India. A further two are dedicated to the men's work, respectively showing Chaplin's film camera and Gandhi's Salt March, a key moment in the campaign for India's freedom.
The Gandhi Chaplin Memorial Garden is a serene patch of greenery created by Newham Council, Groundwork London, and the local community in 2015.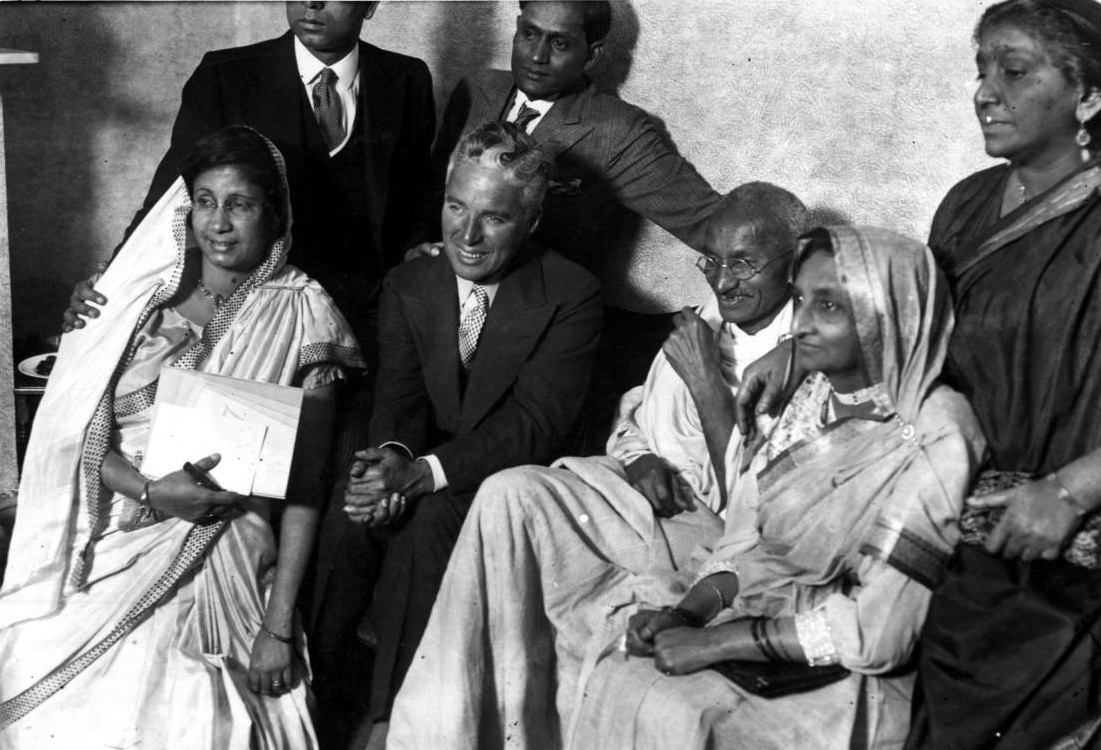 A meeting of minds
Chaplin, who was in London for the premiere of his film City Lights, later described the historic meeting as taking place in a "humble little house in the slum district off the East India Dock Road". But it was actually the home of a friend of Gandhi's, Dr Chuni Lal Katial who was a health pioneer and later the UK's first South Asian mayor. By all accounts, the conversation between the celebrity guests focused on the big issues of the day – Gandhi was in London that September to discuss Indian independence at the Second Round Table Conference.
When Chaplin asked about his views on machinery, Gandhi said: "Machinery prior to now has made us dependent on England, and the one method we are able to rid ourselves of that dependency is to boycott all items made by equipment." Chaplin then asked what Gandhi's view on machinery would be if India were to become self-sufficient: "Supposing you had in India the independence of Russia, and you could find other work for your unemployed and ensure equitable distribution of wealth, you would not then despise machinery? You would subscribe to shorter hours of work and more leisure for the worker?" Certainly, was Gandhi's answer, and the two famous strangers found that they were on the same page.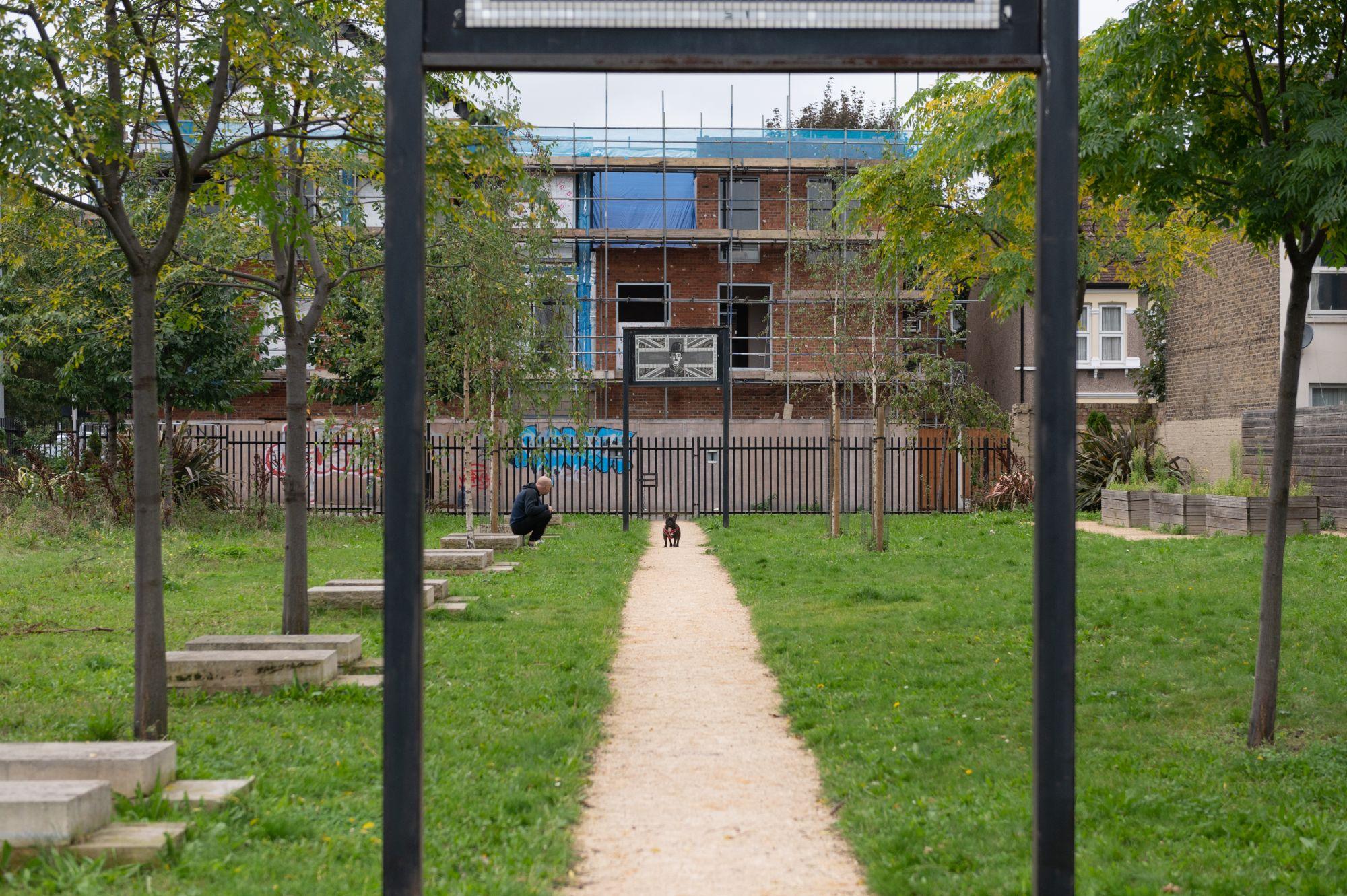 The meeting wasn't as humble as it might sound – it was a spectacle which made the cover of every paper. In an eyewitness account published in Young India, Gandhi's principal secretary Mahadev Desai observed that while he'd heard Gandhi explain his position a hundred times before, he was impressed by Chaplin's immediate understanding: "I have not come across a lay foreigner who grasped the situation so quickly. The reason was perhaps his freedom from prejudice or prepossession and certainly his sympathy," wrote Desai.
A dedication to social justice
Both Chaplin and Gandhi spent a fair amount of time in London in their lives. Chaplin was born here, specifically in Walworth in 1889, where he was raised by his cabaret singer mother who set him up for a life as a performer, first in silent films and later as a director. Mahatma Gandhi started out from a very different place, being born Mohandas Gandhi in Gujarat in India in 1869, before moving to London to study law. He became radicalised later in life, venturing into his history-changing work of promoting freedom for India through peaceful yet uncompromising means. Gandhi's work changed the face of civil disobedience around the world, inspiring the likes of Martin Luther King Jr and the Dalai Lama.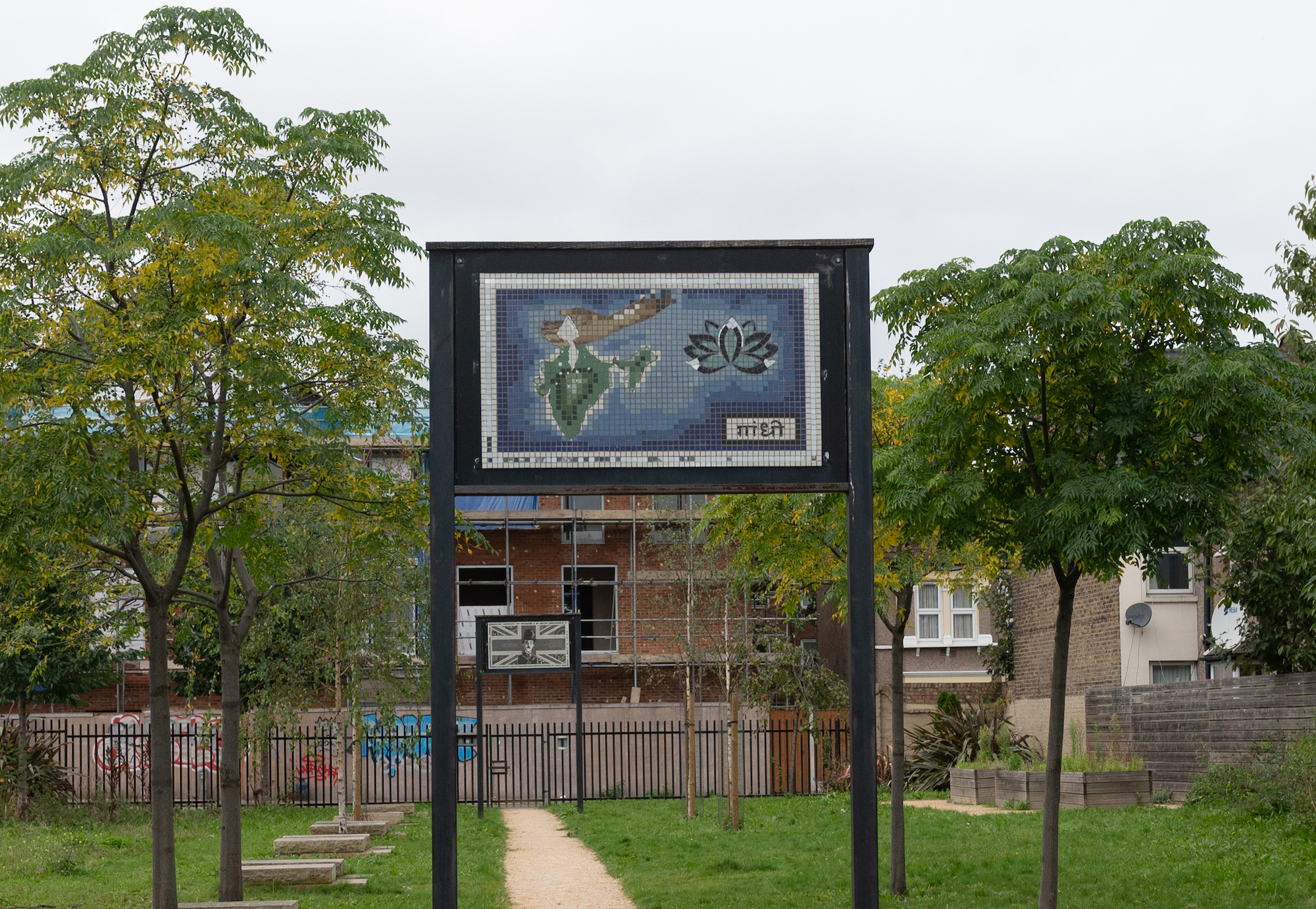 Chaplin's tour of Europe in the year he met Gandhi left him alarmed at the sharp rise in nationalism. When Chaplin made his powerful anti-nazi picture The Great Dictator in the run-up to 1940 it was actually considered a risky move to criticise Hitler, but the film contributed to turn the American public's attention to what was going on in Europe – it would seem that Chaplin had taken a leaf out of Gandhi's book, even when it was hard. "I want to see the return of decency and kindness," Chaplin said when the film came out. "I'm just a human being who wants to see this country a real democracy."
---

Visit the Gandhi Chaplin Memorial Garden, located between Chandler Avenue and Hayday Road, just off the Newham Way in Canning Town.

Stories from around the docks