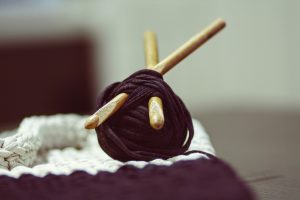 Art & Culture
Come Craft with Us
The idea is that you bring your craft projects (knit, crochet, pom poms, colouring - absolutely anything), your neighbours or friends from outside the Docks are welcome too! In the lead up to Christmas there might be some things you've wanted to try but wanted a bit of moral support with.
Key details
Thursday 28 November 2019
6.30 – 8.30pm (doors open from 6pm)
Tickets £5 (includes hot drink and festive cookie)
Further details of food available for pre-order will be made available prior to the event.
For your visit
New Arrival
Food & Drink
Triple Two Coffee
Located inside the Royal Wharf Clubhouse, Triple Two Coffee sits within the focal point for daily health and fitness classes, swimming and neighbourhood events.
Business
Waterfront Studios
Tucked under Silvertown way, England's first flyover, this business centre has been offering office and light industrial space since 2003.
Food & Drink
Starbucks Coffee
Just outside Thames Barrier Park, the outdoor seating makes this Starbucks a favourite spot for dog walkers.