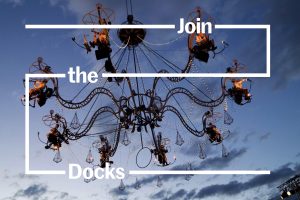 Join the Docks
Cristal Palace with Greenwich & Docklands International Festival
A circus spectacle is coming to Royal Albert Dock to celebrate the finale of Greenwich+Docklands International Festival. Transe Express promise to transform the docks' new business district into an outdoor ballroom by means of flying chandelier where the candles are dancers. Followed by fireworks, this free evening makes a fitting conclusion to London's leading festival of free outdoor theatre.
Other Greenwich+Docklands International Festival events in the Royal Docks:
Daedalum, 21-23 June
Passenger, 26-29 June

For your visit
Places To Stay
Moxy London ExCeL
Marriott's boutique brand, Moxy, offers a laid-back alternative with cheerful colours and cheaper rates.
Activities
Royal Docks Adventure
Power boats, rowing boats, dragon boats, canoes – everything you need for an afternoon on the water.
Food & Drink
Yi-Ban
This Chinese restaurant occupies a floor of the London Regatta Centre overlooking the Docks, meaning diners can plane-watch over a plate of dim sum.