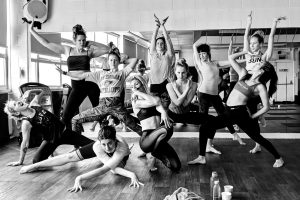 Sport & Activities
House of VOGA X Good Hotel
As featured in Vogue Magazine, VOGA unites highly stylized and expressive yoga with the slick alignment and posing of vogue-inspired dance. Join for a VOGA power hour, followed by a fabulous veggie brunch to revive those Friday night hungover souls. Come strike a pose and leave those January blues floating behind! Mats provided.
For your visit
Food & Drink
Nakhon Thai
Thai restaurant overlooking the docks, with a Polynesian-style cocktail bar.
Food & Drink
Starbucks Coffee
Just off the walkway linking Custom House DLR with the ExCeL, this branch is a favourite quiet spot for students.
Food & Drink
The Living Room
The Good Hotel's floating restaurant dishes up locally-sourced comfort food with a Spanish twist.