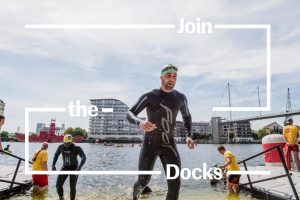 London Triathlon
Looking for a fitness challenge? Central London's only triathlon might just be the one for you. Starting with a swim in the Royal Victoria Dock, the route takes in London landmarks like Tower Bridge and the London Eye. Four different race categories cater to a variety of abilities; you can even compete in just your favourite leg of the race with the relay option.
For your visit
New Arrival
Art & Culture
Making Space: Go the Distance
Installation artwork by Jessie Brennan, created with Peacock Gym by collecting images from the archive of this renowned community boxing hub. Part 1 of 4.
Food & Drink
The Living Room
The Good Hotel's floating restaurant dishes up locally-sourced comfort food with a Spanish twist.
Places To Stay
Aloft London ExCeL
Four-star Marriott hotel with a dockside restaurant terrace, wood-lined interiors, and a striking skyline.