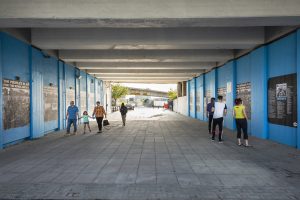 Art & Culture
Making Space: Artist Walk
On Saturday afternoon artist and researcher Alberto Duman will give a walking tour with artist Jessie Brennan of her new four-part commission Making Space in the Royal Docks.
The artists will hold an 'in conversation' at each of the four sites: discussing Jessie's process working with local communities to generate these new site-specific works, focusing on the significance of the artworks in context, and the forthcoming changes in the area. The result is a series of large-scale wall-based artworks that weave together text, photography and archival material.
Duman, whose work is situated between art, urbanism and social practice, will guide participants on a route linking the four sites. Throughout the walk Duman and Brennan will discuss the commission and its particular mode of address in which time as much as space are at stake: not only the 'where' but also the 'when' of the Royal Docks as a place in transit, haunted and future-oriented at once.
The walk will take up to 2.5 hours, including tea and coffee at Freemason's Café in Custom House.
Making Space has been commissioned by the Royal Docks Team, a joint initiative by the Mayor of London and the Mayor of Newham. This commission is produced and curated by UP Projects.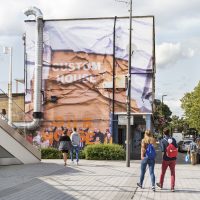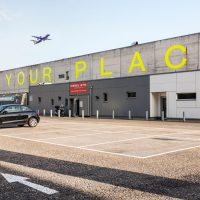 For your visit
Food & Drink
Airline Cafe
No one complains about all-day breakfast for under a fiver. Right next to the ExCeL, this cafe-diner opens early to late.
Food & Drink
Nakhon Thai
Thai restaurant overlooking the docks, with a Polynesian-style cocktail bar.
Food & Drink
China Palace
Dim sum, karaoke, and tradition Chinese cuisine next to the ExCeL centre.