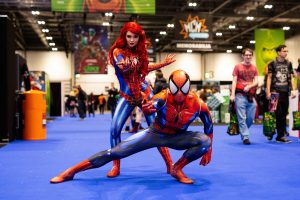 Family
MCM London Comic Con
This is the event that revels in the sheer joy of fandom. London's most colourful weekend of pop culture is back, with eye-catching costumes, photo ops, and stalls galore. Special guests include Avengers' Sebastian Stan, but the real stars here are the cosplay enthusiasts. Visitors can register to take part in masquerades, meet authors, or get a very permanent souvenir in the form of a tattoo. Children aged 10 or under go free.
For your visit
Activities
Royal Docks CrossFit
Gym dedicated to CrossFit, the gruelling strength and conditioning phenomenon that athletes swear by.
Food & Drink
The Living Room
The Good Hotel's floating restaurant dishes up locally-sourced comfort food with a Spanish twist.
Food & Drink
Airline Cafe
No one complains about all-day breakfast for under a fiver. Right next to the ExCeL, this cafe-diner opens early to late.