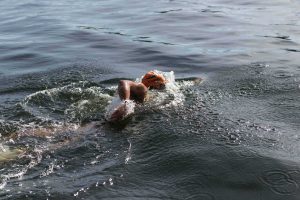 Sport & Activities
New Year's Day Dip
What could make for a more deserving start to the year than a ice-cold plunge in the docks? The London Royal Docks open water swimming season doesn't pause for the holidays! All are welcome to join this community of determined open-water enthusiasts for a swim around the perimeter of the docks.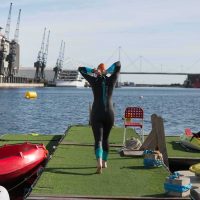 For your visit
Activities
Royal Docks CrossFit
Gym dedicated to CrossFit, the gruelling strength and conditioning phenomenon that athletes swear by.
Food & Drink
Nakhon Thai
Thai restaurant overlooking the docks, with a Polynesian-style cocktail bar.
Places To Stay
Aloft London ExCeL
Four-star Marriott hotel with a dockside restaurant terrace, wood-lined interiors, and a striking skyline.