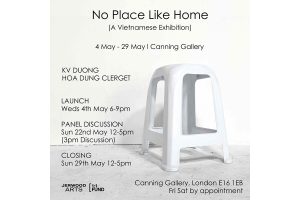 Art & Culture
No Place Like Home
Through collaborative work KV and Hoa Dung will provide a platform for reflection on the topics of the home, not just as a dwelling place and location, but also as a set of experiences and emotions that are continually recreated through the practices of those who inhabit it.
What are the objects that can recreate the feeling of belonging and identity?
How do we invest these mundane objects with a religious and spiritual symbolism to create a liminal space and product of an encounter between different cultures?