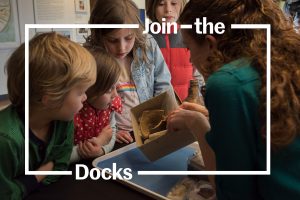 Our Docks: Compressor House community history event
This community event will be full of exciting activities for the whole family to enjoy led by the Museum of London Docklands. Enjoy captivating performances by local community groups bringing the past to life, hold history in your hands with objects from the museum collection or get creative in workshops for all ages.
For your visit
Food & Drink
Cafe Bonane
Down-to-earth cafe serving fried breakfasts and hearty lunches on the dockside.
Outdoors
Lyle Park
It's easy to miss Lyle Park's narrow entrance, but its triangle of green with a river view is worth exploring.
New Arrival
Food & Drink
The Royal Standard
The Royal Standard has re-opened under new management as a family-run pub that welcomes everybody, including children until 6pm.