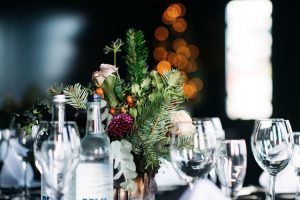 Events
Seasonal Screenings at The Good Hotel
Get cosy every Sunday in December with a festive film at Good Hotel London: Home Alone, Polar Express, Miracle on 34th Street and New Year's Eve.
To book tickets please register here and respond with the film title and number of tickets required.
Home Alone 1 - 8th December 2019 5pm-7pm
A fun-filled Christmas classic: An eight-year-old troublemaker must protect his house from a pair of burglars when he is accidentally left home alone by his family during Christmas vacation.
Polar Express - 15th December 2019 5pm-7pm
On Christmas Eve, a young boy embarks on a magical adventure to the North Pole on the Polar Express, while learning about friendship, bravery, and the spirit of Christmas.
Miracle on 34th Street (1994) - 22nd December 2019 5pm-7pm
A lawyer and a little girl must prove that a man claiming to be Santa Claus is the real thing.
New Years Eve (2011) - 29th December 2019 5pm-7pm
The lives of several couples and singles in New York City intertwine over the course of New Year's Eve.
For your visit
Food & Drink
Fox@ExCeL
Relaxed pub sprawling across different rooms of an old tobacco warehouse.
Art & Culture
Making Space: Go the Distance
Installation artwork by Jessie Brennan, created with Peacock Gym by collecting images from the archive of this renowned community boxing hub.
Places To Stay
Aloft London ExCeL
Four-star Marriott hotel with a dockside restaurant terrace, wood-lined interiors, and a striking skyline.