Events
Dock in to a fabulous creative Christmas full of festive cheer
There's plenty of events to celebrate the Christmas season in the Royal Docks. Here we've rounded up some of the highlights – happy holidays, everybody!
It's beginning to look a lot like Christmas in the Royal Docks, with lots of seasonal cheer and bright lights as we get ready to celebrate. As we've gathered up all the events taking place in the Royal Docks in December we're pleased to report there's a lot to look forward to, with a varied programme that should have something for everyone.
When you step out into the twinkling lights this December, make sure you continue to follow coronavirus guidance: the new Plan B rules require masks to be worn at indoor events and on public transport – please stay safe so we can all enjoy ourselves.
Many of the seasonal events in the Royal Docks are listed on our website, but here are some highlights.
Get your Christmas shopping done at the Moving Market
Moving Market (11 December)
Local East London crafts are the centrepiece at this festive indoor Christmas market – this is the perfect place to get into the spirit of things, and at the same time, support local makers as you finish off that gift list. Taking place in Silvertown, the market will have handmade jewellery, candles, cards, dolls, soaps, ceramics and more, as well as a face painter for children. This free event is arranged by the Royal Docks Moving Market, a local group which collaborates with other community projects to provide mentorship for young makers by pairing them with established crafters. We're really looking forward to hearing the Brass Volcanoes play during the Moving Market – they're on at 3pm, after having also played earlier in the day at 12 noon, at the food market outside the Good Hotel.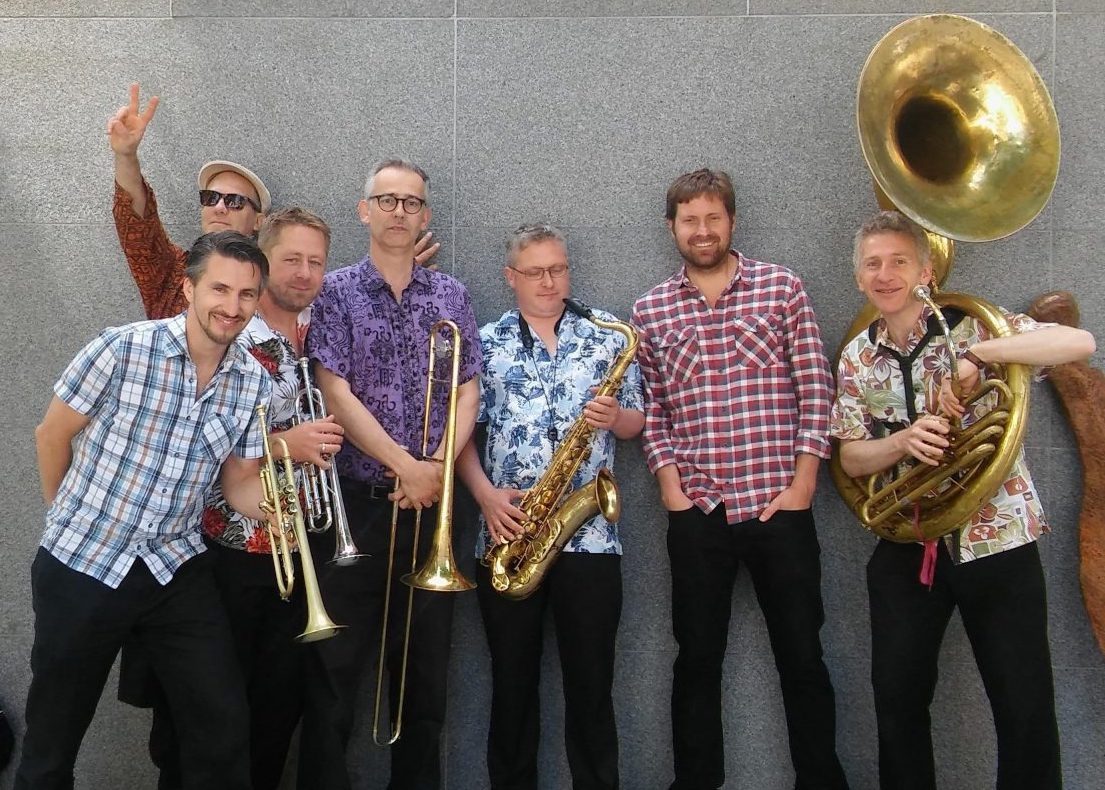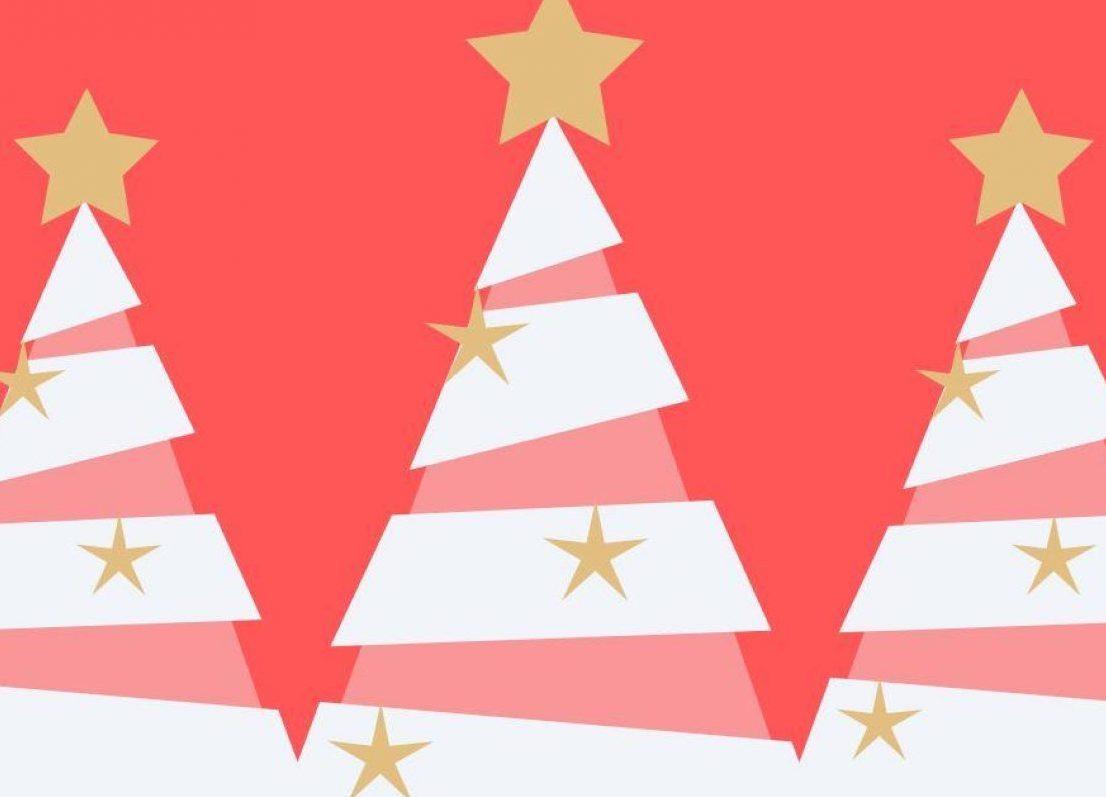 Find winter magic on the storytelling trail
Glisten and Glow Winter Magic (from 11 December into January)
A festive tale, an exploration in the park, and some seasonal magic – Glisten and Glow is a winter adventure. Oliver Wallace from local storytellers Patchlarks has written and illustrated a special booklet that will guide you through the Winter Sprites trail in Thames Barrier Park, where you will find six illustrated characters. The tales begin during the Moving Market and will run into January, and there's also activities to do at home. Click through to see where you can pick up the booklet locally, or download it.
Christmas windows to light up Royal Albert Dock
Shadow Play (11 to 24 December)
The Christmas windows in the Royal Albert Docks will bring some lovely sparkle, but they also tell a story. 'Shadow Play' tells stories that celebrate London's diverse communities, including moments from the docks' history, tales from another time and place, and even a T-Rex on a tightrope! The windows are created by Charlie Tymms and local artists, whose work comes together to make a cinematic journey along the waterside. The windows will first light up at 4pm on 11 December, and then again every night until Christmas.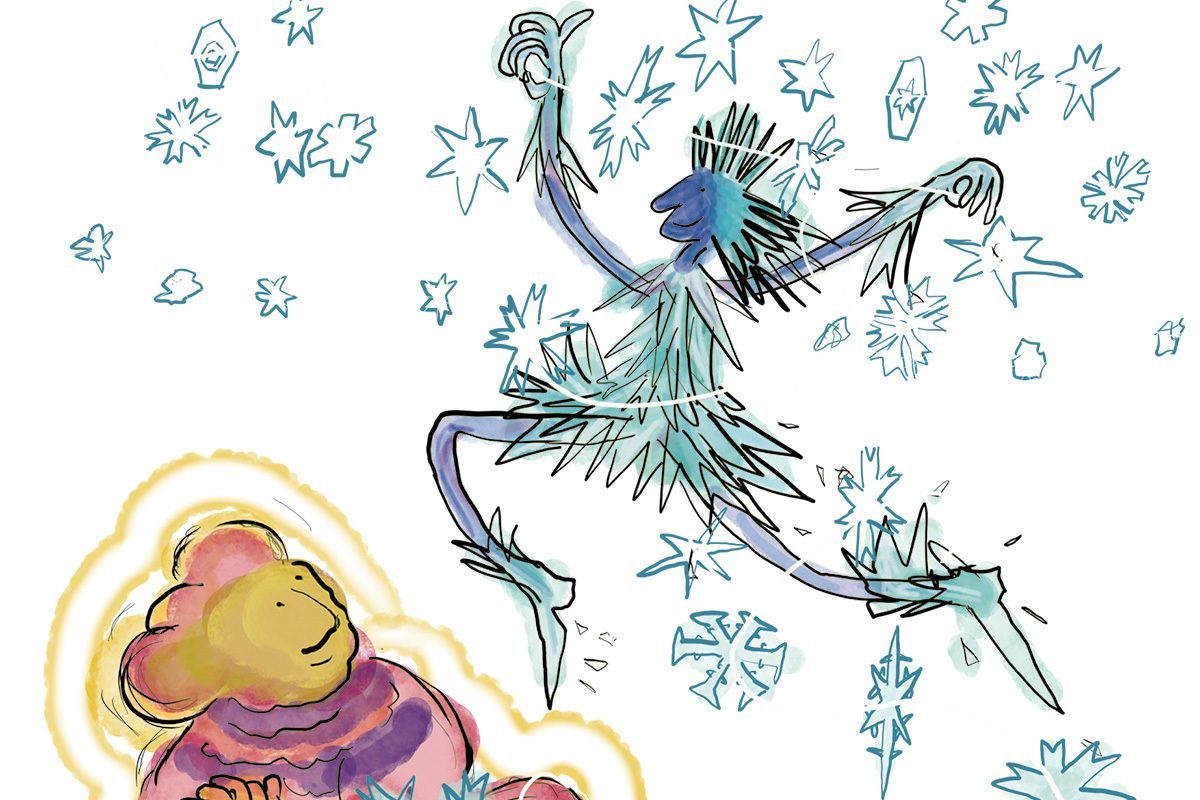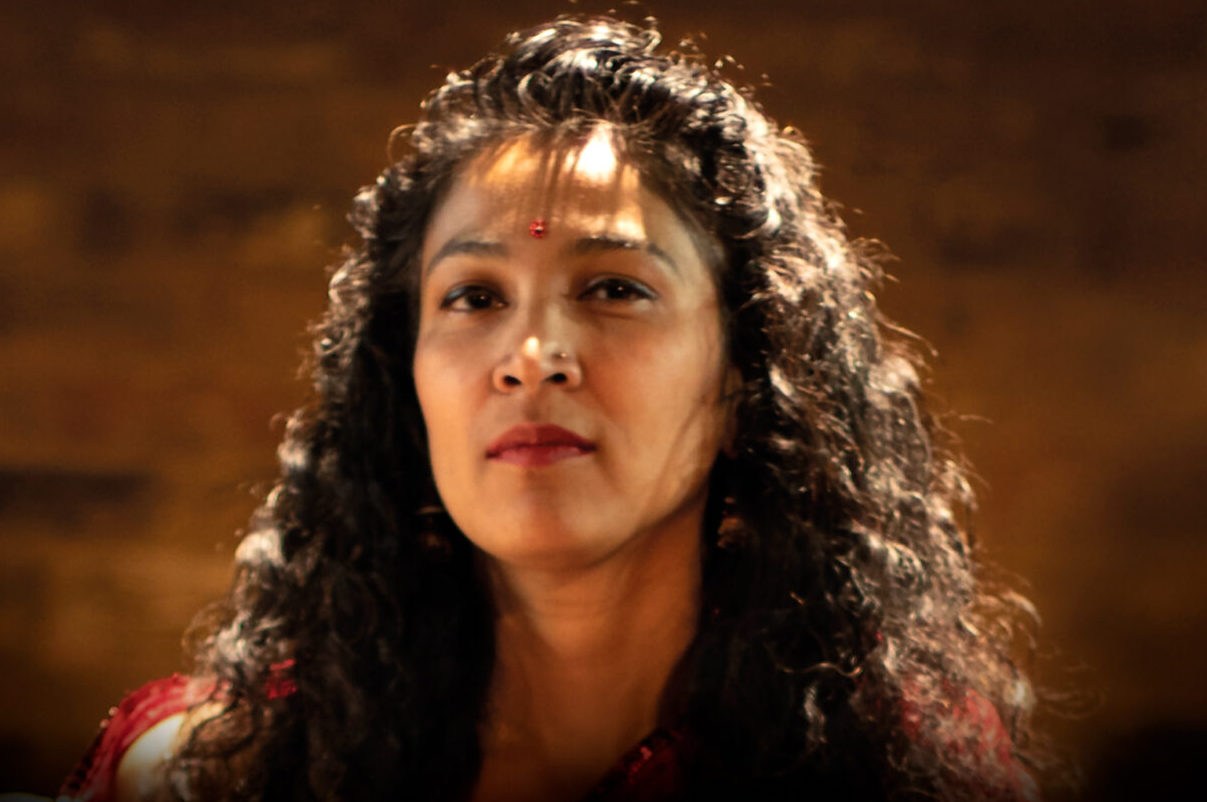 Celebrating 50 years of independence for Bangladesh
Dawaat (13 December)
Marking the occasion of the 50th anniversary of Bangladeshi independence, Dawaat is a celebration for all the senses, bringing an evening of food, poetry, live music and spoken word to Queen's Market in Newham. The artistic director of Tara Theatre, Abdul Shayek, has devised this remarkable piece of intergenerational theatre in collaboration with Bangladeshi communities in Newham and other parts of London, presenting the show in partnership with the Royal Docks Team.
Don't forget your Santa hat at the Christmas swim
Christmas swimming in the docks (Christmas Eve, Boxing Day and New Year's Day)
In the Royal Docks, all seasons are swimming seasons, but cold water swimming is exceptionally good for both mental and physical health (read more about that here). On Christmas Eve, Boxing Day and New Year's Day swimming in the dock is extra special, with mince pies and warm apple cider for the brave souls who brave the waters on Christmas Eve. Bring your own festive hat.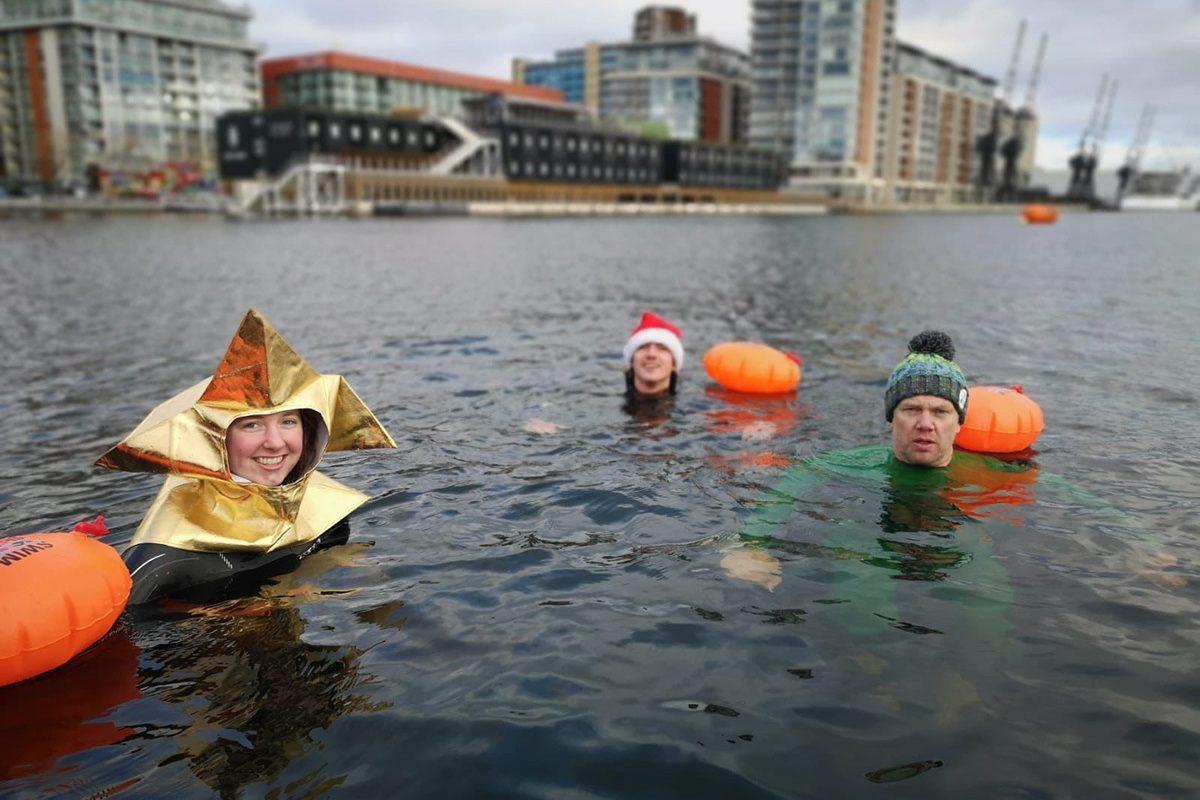 Bring your best moves to the All Star Christmas party
All Star Christmas Party (Christmas Day)
The most sparkling party in London is happening at the LA Lounge in Royal Victoria Dock, where DJ Bibi and TFoxx will mix the perfect blend of Afrobeats, Amapiano hip-hop, RnB, Old Skool and House until the wee hours. A celebrity guest is rumoured so please, dress to impress for the biggest party of the season.
Around the neighbourhood
Our friends at the Good Hotel are putting on several events this December, including film screenings and Bollywood dancing – read more about that here.
The Royal Docks Learning and Activity Centre (RDLAC) will be arranging a Christmas party for kids aged 4-13 on 15 December, followed by a Children's Christmas Scheme on 20-23 December – both events are free, but requires booking on admin@rdlac.org.uk. Lastly, the RDLAC is hosting a £5 Christmas lunch for community members on 16 December – email to book.
---


Check out the Royal Docks website for more details about festive season events, and follow us on social media – we're @YourRoyalDocks on Facebook, Twitter and Instagram.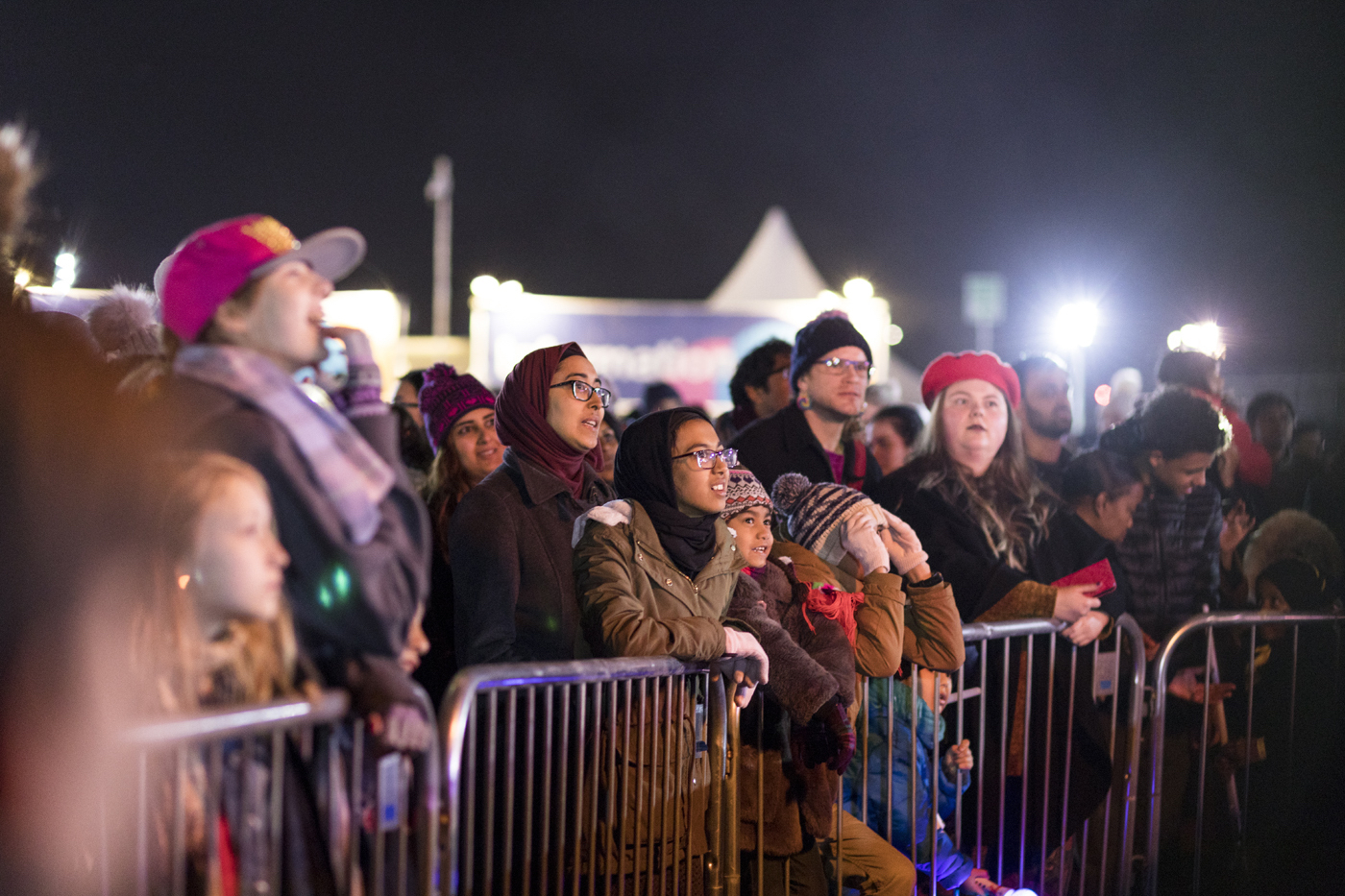 Stories from around the docks