Events
Kids Summer Splash sees out the summer in style
Sun, fun and good times were never far away during the 17 days of Kids Summer Splash, which has come to an end.
Over 11,000 children and adults enjoyed an afternoon or day of sand and water at the Royal Docks, making it our busiest year yet.
We experienced the hottest summer on record and although the unprecedented heatwave sadly led to a short site closure, we were delighted and proud to welcome visitors for 17 full days to enjoy a wealth of activities, and not to mention, fun!
A giant lido was erected, with a shallow end for children and a deep end for adults, as visitors were invited to cool off after a day in the sweltering heat. Sandpits were also part of the fun but there were many activities available – and they were all for free.
Kids Summer Splash (KSS) included a full daily activity programme which included activities such as dance classes, family fun days, craft and workshops, storytelling, performances and beach yoga. All these were available for free as the Royal Docks encouraged local residents to enjoy a day out.
Best of all, most of the offering came from the endeavours of some of the local community, whether it be two Create Your Docks participants such as OurSpace4Me and Recyrcle Dock, or 'Mermaid Mondays' run by Momtaz Begum-Hossain. These fantastic projects, groups and individuals helped to provide some of the indelible images of a fantastic three weeks, which you can see a selection of here.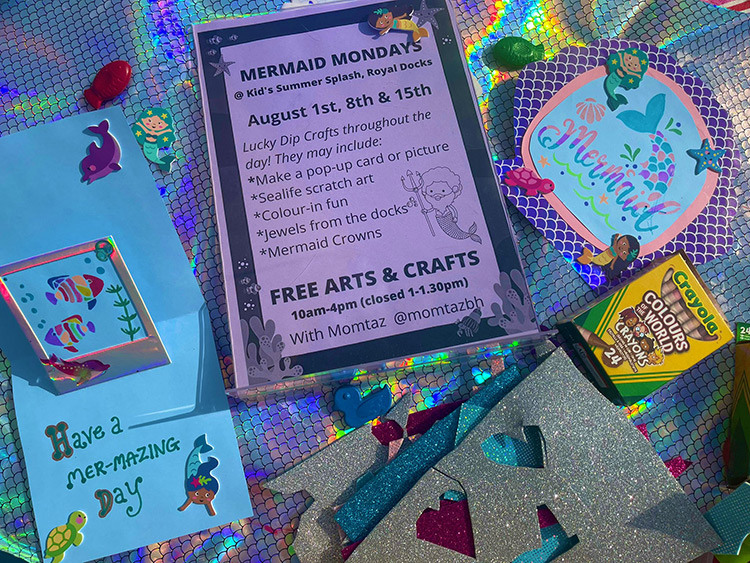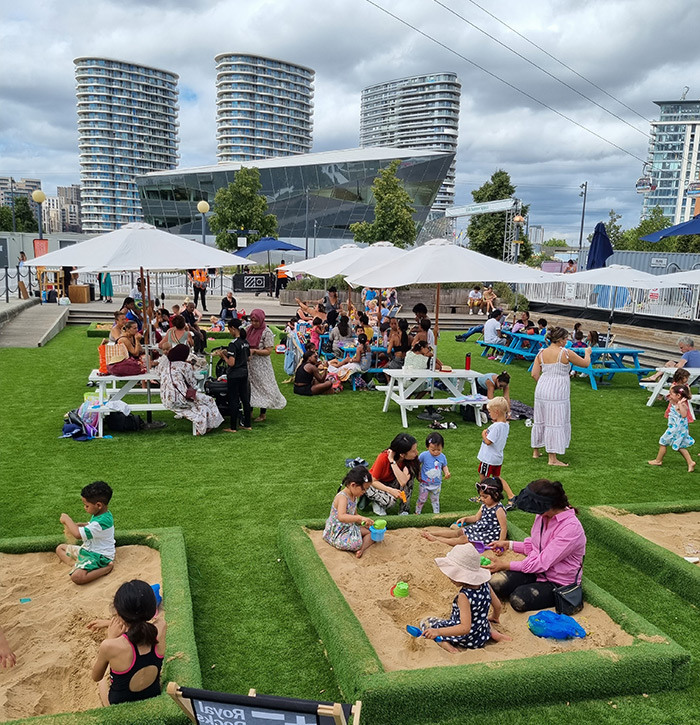 Visitors, and participants, could also help themselves to refreshing food and drink from local businesses such as Perky Blenders x Goodvibes, who were more than happy to provide some perfect picnic essentials.
From seeking some respite from the summer heat, helping people improve or learn to swim, through to providing families who don't have access to a garden or outdoor space with the opportunity to enjoy the great outdoors, Kids Summer Splash has been incredibly popular. As ever, the utilisation of our beautiful waters is fundamental to what makes the Royal Docks a unique and special place, and it was simply brilliant to see so many visitors, both local and from afar, enjoying themselves.
There will still be plenty on offer from the Royal Docks for the rest of the year and further on. We've got Dido's Bar, the Greenwich + Docklands International Festival, the London Open House and the Totally Thames series of events, the ongoing Jurassic World immersive exhibition at ExCel and so much more, which you can see by going to our 'What's On' page.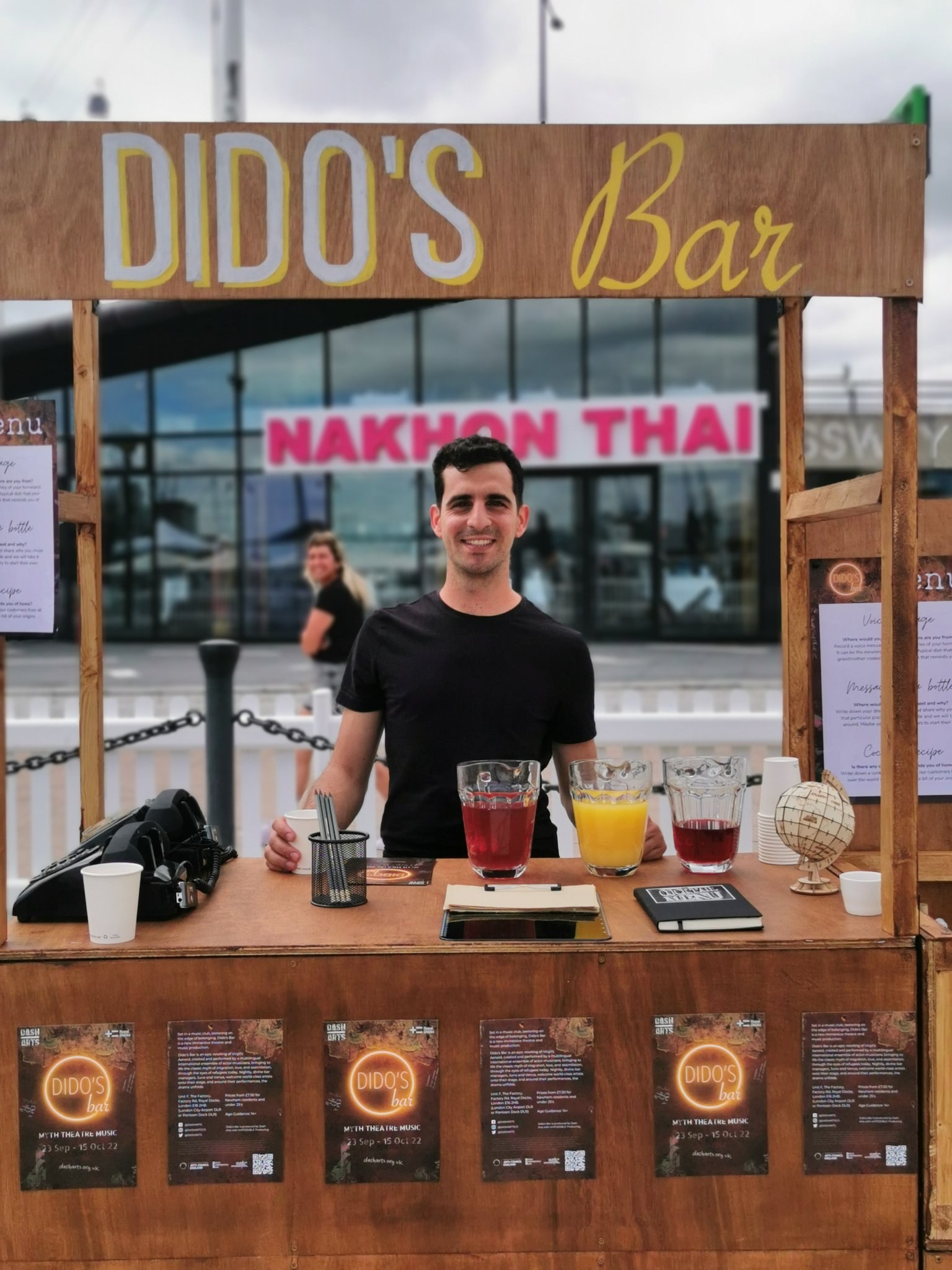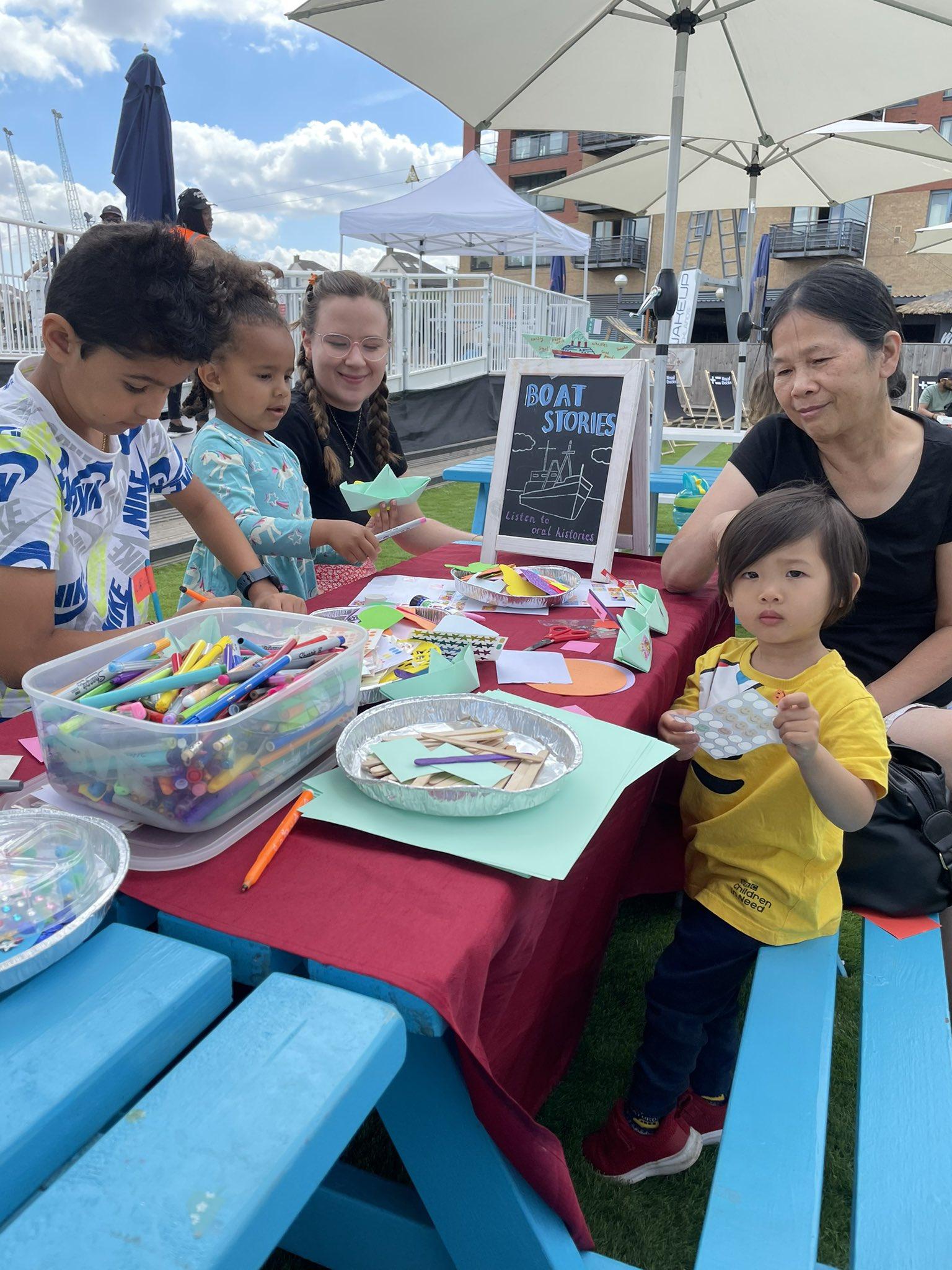 Stories from around the docks