Filtering: Outdoors
Outdoors
Get a breath of fresh air as you wander through the Thames Barrier Park's wave-shaped hedge maze, or explore hidden green spaces with a river view like the Royal Victoria Gardens.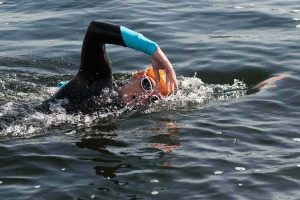 Activities
London Royal Docks Open Water Swimming
Swim outside year round against the historic backdrop of Royal Victoria Dock. Safety tagging included.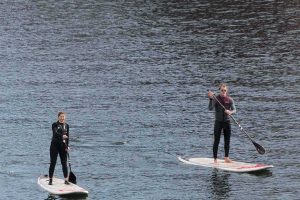 Activities
Wakeup Docklands
Wakeboarding, paddleboarding, and paddleboard yoga – for beginners and back-flippers alike.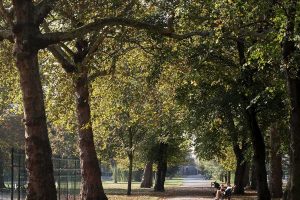 Outdoors
Royal Victoria Gardens
These 19th-century pleasure gardens are still a delightful place to watch the river go by.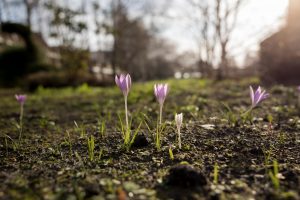 Outdoors
Lyle Park
It's easy to miss Lyle Park's narrow entrance, but its triangle of green with a river view is worth exploring.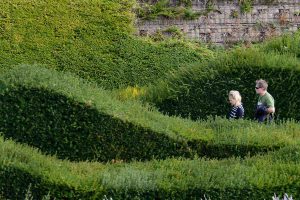 Outdoors
Thames Barrier Park
This dramatically-landscaped park is the best place to watch the Thames Barrier in action.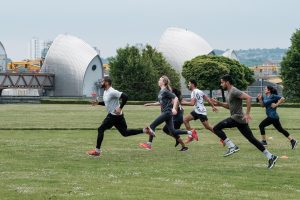 Outdoors
One Element Docklands
Join the local fitness community all year round in the scenic Thames Barrier Park - all abilities welcome.
Activities
Royal Docks Adventure
Power boats, rowing boats, dragon boats, canoes – everything you need for an afternoon on the water.
Outdoors
St John's Green
Community garden with allotment and children's play area.
Outdoors
Britannia Village Green
Every experimental urban village needs a green. This one has a basketball court.
Outdoors
Royal Wharf Gardens
In this garden in the centre of the Royal Wharf development, you'll find a memorial to the Silvertown Explosion.