Regeneration news
We want to hear from you: be part of the Royal Docks conversation
The Royal Docks is on an exciting journey. As London's only Enterprise Zone, the area is set to become a leading example of regeneration. A joint delivery team has been established by the Mayor of London and the Mayor of Newham to help guide the area's redevelopment and ensure that local people and businesses are at the heart of plans for the area.

Over the past few months we have been out and about, engaging with as many people as possible who live, work, study, visit or run businesses locally, to make sure that your views inform the Royal Docks' future. We are now looking to report back what we have heard and continue the conversation about priorities for the future. You can share your ideas by getting involved online.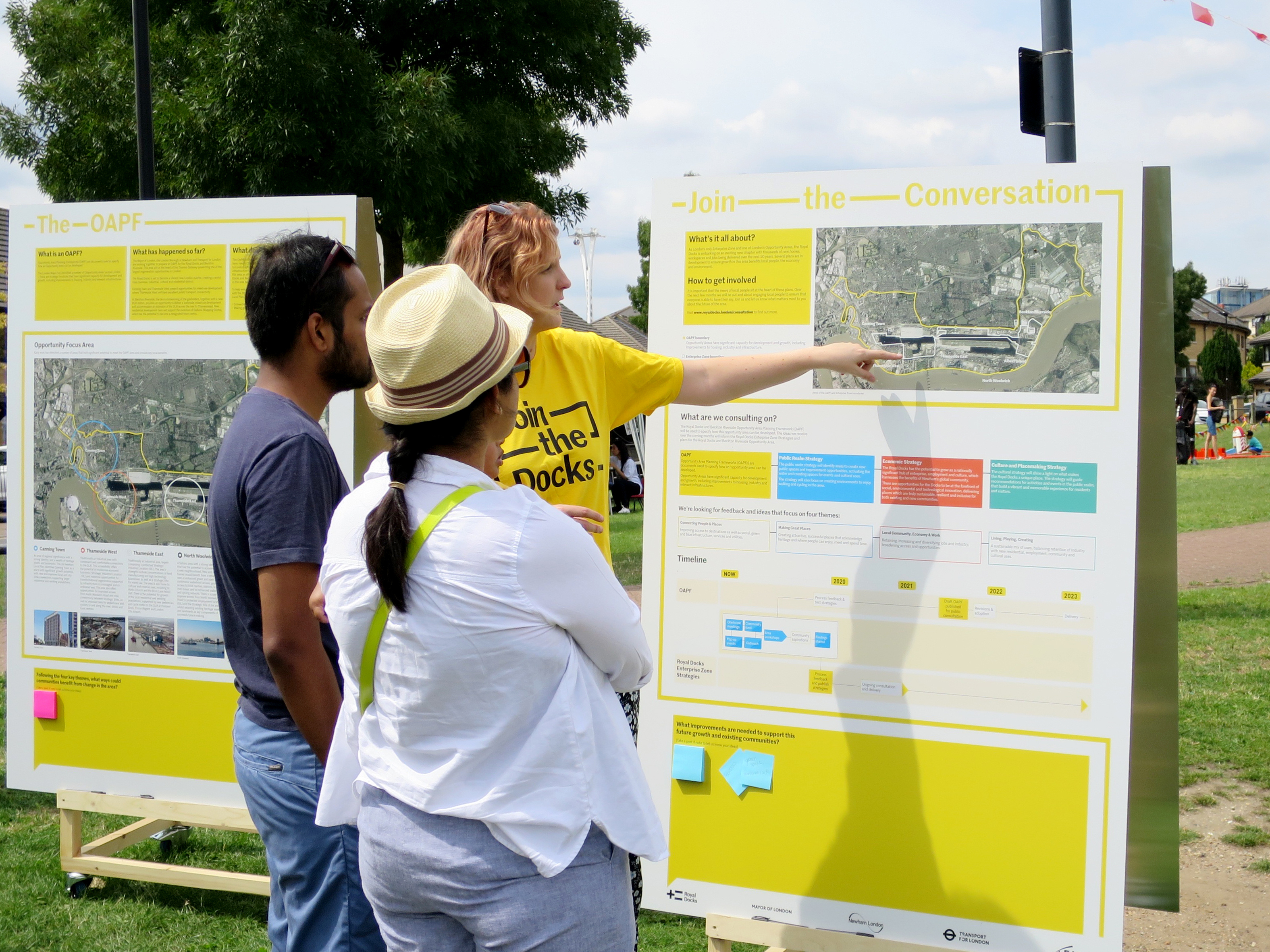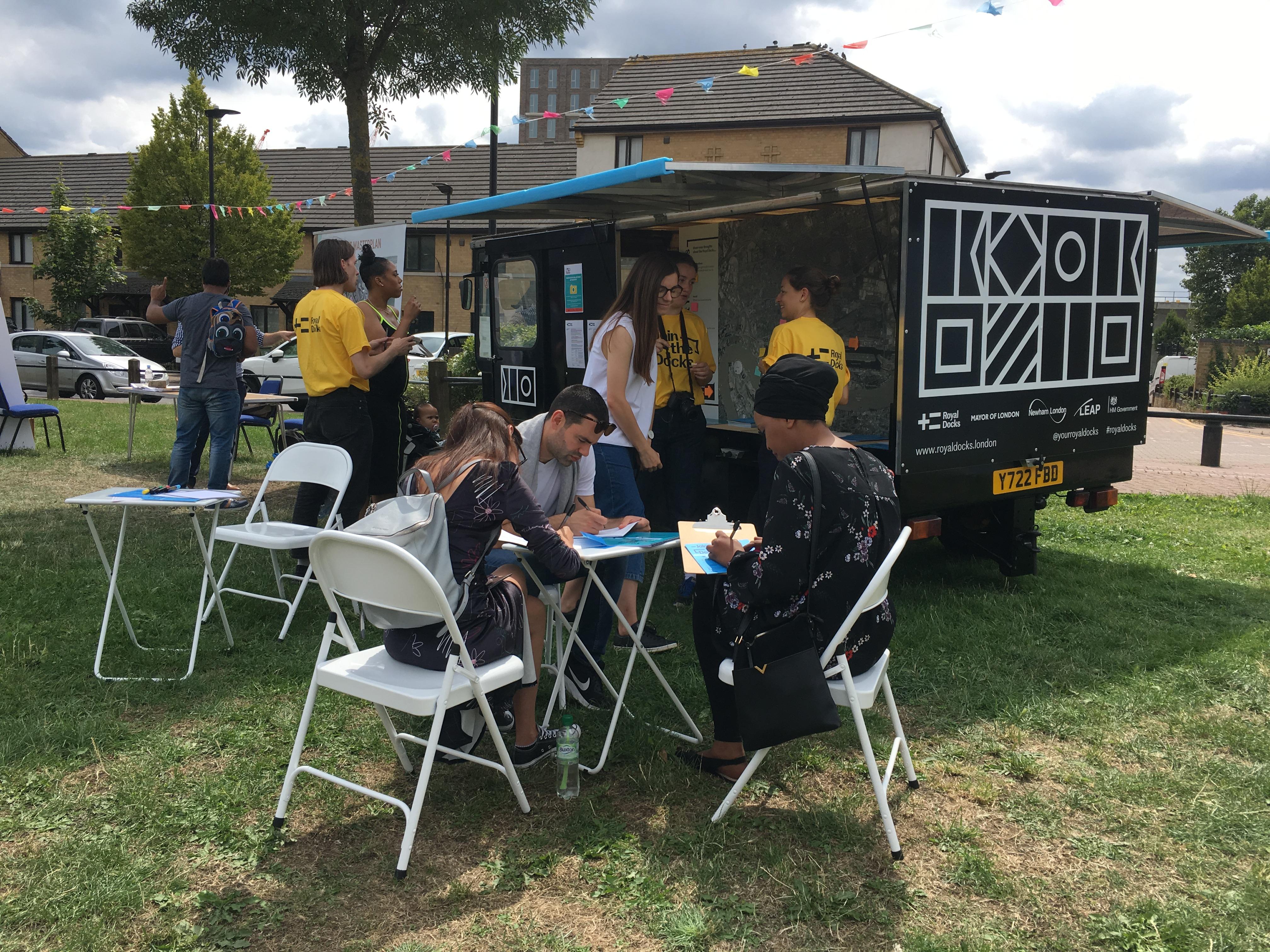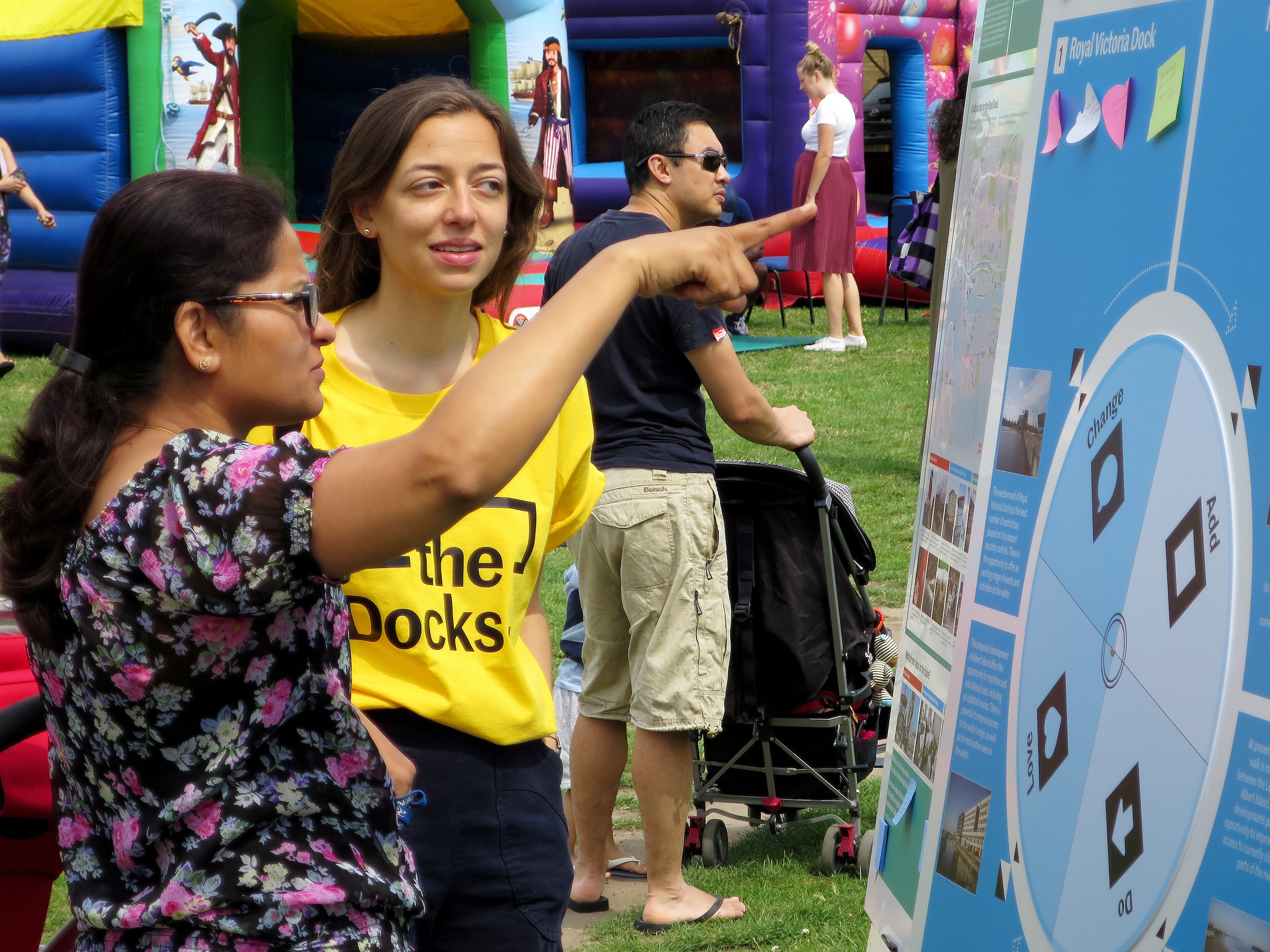 The ideas we receive will inform the following plans for the area:
The Royal Docks Economic Purpose, a study to document the existing socio-economic condition of the area and identify likely future economic purposes for the Royal Docks.
The Royal Docks Cultural Placemaking Strategy, to encourage the regeneration of the Royal Docks, including events, activities, and ideas that help put the area on the regional, national, and global map.
The Royal Docks Place Strategy, a plan for new and improved public realm, including lighting, wayfinding, and activating the water.
The Royal Docks and Beckton Riverside Opportunity Area Planning Framework. The Mayor of London, in partnership with the Mayor of Newham and Transport for London, is preparing the Royal Docks and Beckton Riverside Opportunity Area Planning Framework. This framework will be a delivery-focused planning document that takes a long-term view to 2041 for how the area can effectively and sustainably contribute to London's strategic growth demands. You can find out more here.
Drop us a line with any questions on royaldocks@london.gov.uk.
You can find out more by downloading these documents:
Information Boards
Making great places
Connecting people and places
Living playing creating
Economic strategy
Stories from around the docks