Art & Culture
Royal Docks Summer Season
Get set to make a summer of memories, as the Royal Docks will be filled with international artists, cutting-edge premieres, unforgettable family activities, and experiences that celebrate the creativity and rich heritage of London's new cultural quarter.
This historic 4km stretch of docklands will be buzzing with free things to do, including installations, art, dance, theatre, family fun, literature, architecture and history events.
Find out all you need to know on our What's On pages, but to make sure you don't miss anything, sign up to our newsletter and follow us on Facebook, Twitter and Instagram.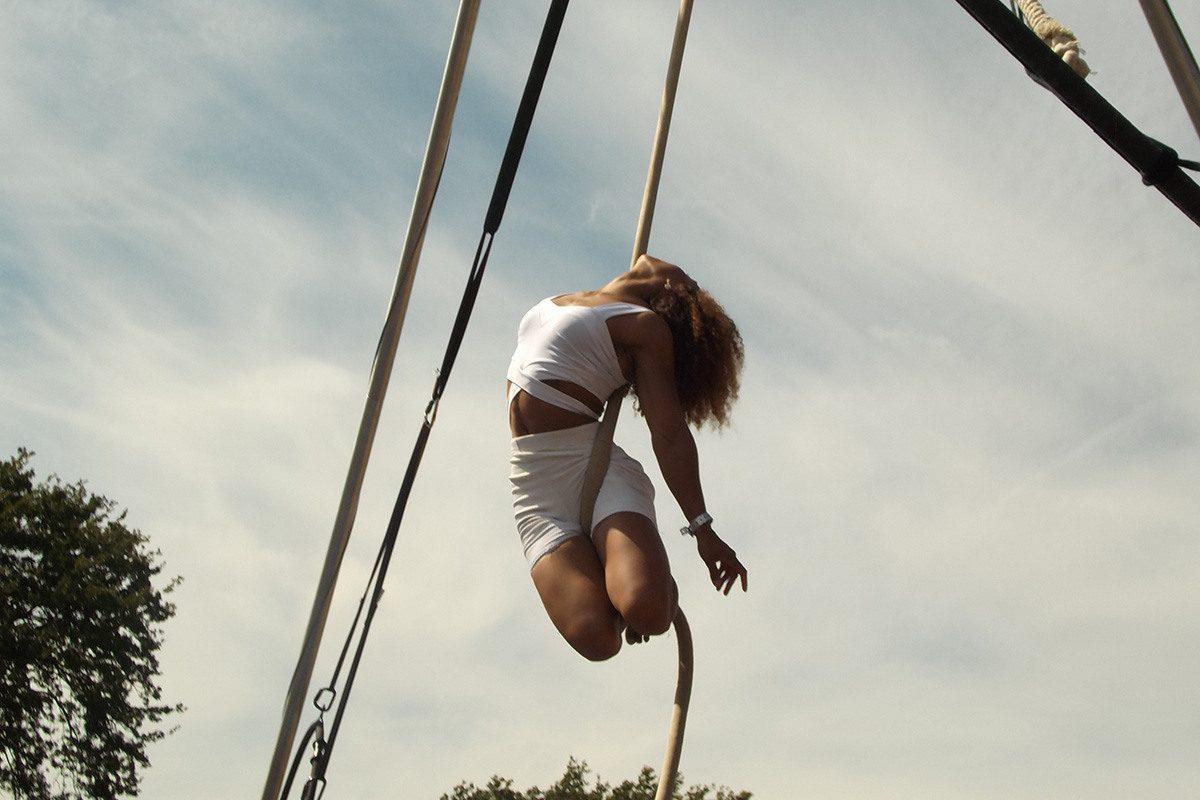 Taking place from June to September, the programme organised by the Royal Docks Team will demonstrate the cultural vibrancy of this part of Newham.
Discover spectacular major events on the water from global artists, powerful community projects, stories that reflect the Royal Docks' history, and brand new works by international performers.
Parks and green spaces will be alive with free family fun, and ambitious new artworks will be unveiled. Online events will show the world the talents of this diverse part of east London.
The summer programme is part of the Royal Docks Cultural Placemaking Strategy, which will see memorable and inspiring events happening all year round as part of a vision to establish the area as London's 'cultural engine'. Find out more about how you can get involved and help shape the creative future of the area.
So, what's on?
Get these dates in your diary now, and keep checking back as we add more events. Don't forget to sign up to our newsletter to be the first to know.
Family-friendly
21 Jun-4 Jul
Newham Word Festival
Celebrate the written and spoken word with online and in-person activities for people of all ages, as Newham Word Festival comes to the Royal Docks. Create illuminated letters, hear tales of the Chinese zodiac animals, listen to children's author Hannah Lee, and discover drag days gone by.
7-11 July (Exhibition Dates)
Inside Out
Selfies are great fun, but seeing your face turned into a giant portrait is even better. Celebrating the people of the Royal Docks in its 100th anniversary year, French street artist JR invites you to have your photo taken in a lorry-sized photobooth. Your face will be printed out at poster size and pasted up with others as part of a huge installation outside The Crystal.
31 Jul-22 Aug
Kids Summer Splash
Grab your towels and take a dip in the docks as Kids Summer Splash returns, offering everyone the chance to build sandcastles and swim in the historic waterside.
31 July to 1 August
Circus Flavours
Perfect for the summer holidays, families can explore different forms of physical theatre and learn circus skills with Upswing's free taster sessions.
4 September
Music of the Spheres
See the docks transformed as giant spheres float on the water filled with performers, lights, music and more, for a spectacular you won't want to miss. Created by the Colourscape artists, these bubbles have inspired wonder worldwide, including at Latitude Festival, lakes in Portugal, and the river Aura in Finland.
10-11 Sep
Healing Together
A spectacular fire and light installation will unite the north and south banks of the Thames in the spirit of healing for this fun-filled, family-friendly weekend. Taking place as part of Greenwich & Docklands International Festival, there will be art installations co-created with local communities, performances, and local food and drink, filling Royal Victoria Gardens with uplifting moments and time for reflection.
Theatre and Dance
Jun
This is Royal Docks
Be the first to see the exciting new dance film created by Luca Silvestrini's award-winning Protein Dance and students aged 11-16 from North Woolwich's New Directions.
Sep
Greenwich & Docklands International Festival
The ground-breaking outdoor theatre and performing arts festival returns to the Royal Docks with a programme of contemporary performance. Look out for the London premiere of Future Cargo, created by Frauke Requardt and David Rosenberg.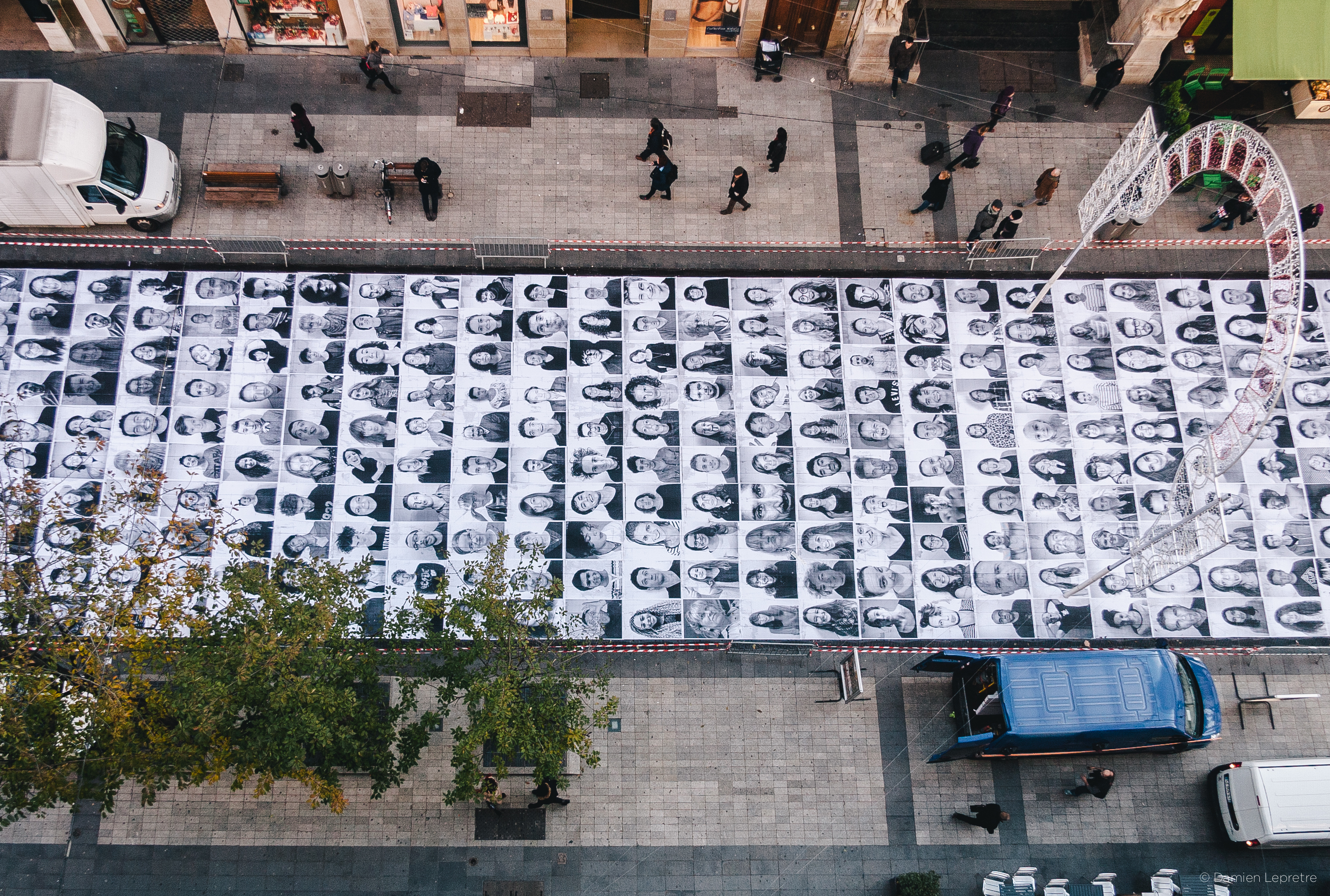 Art

3 July
Unfamiliar to Us

What does 'family' mean, particularly if you're queer? In this immersive video installation, visual artist Yorgos Petrou and performance artist Victor Esses explore their desire to have children, with all the memories, experiences and fears that arise from that.
Aug
I Am From Reykjavik
As she attempts to claim space and test the limits of her and others' hospitality, artist Sonia Hughes explores what it means to become a 'post-racial, global citizen' with her interactive installation. Part of international festival of theatre, LIFT.
Walks in August
Making Space
Discussions with people living in the Royal Docks inspired artist Jessie Brennan to create a series of massive artworks around the area. Look out for them yourself, or go on a guided walk around them all.
More info:
History and architecture
3-5 Sep
London Open House
Have you ever wondered what's inside some of the Royal Docks buildings, but never been allowed in? This is your chance to explore places normally closed to the public.
More info available soon
Ongoing
The Islanders
Thames Festival's ongoing project will share the stories of the Silvertown communities through the generations.
Don't miss a moment – sign up to our newsletter now
---
*All events and activities will adhere to the Government's COVID-19 social distancing guidelines. Regular updates are also provided to organisers to ensure all events and activities are adhering to the most recent Government Coronavirus guidance and restrictions
Stories from around the docks